In a significant development, Toyobo Corporation Limited, along with the French government research institute, CEA, has come up with trial organic photovoltaics (OPV) small cells on a glass substrate along with high-level conversion efficiency in a dimly lit room. During the trial, the OPV modules were placed on a lightweight and thin PET (polyethylene terephthalate) film substrate.
The trial products use a power-generating material for OPV that Toyobo had been developing for some time. OPV has been dubbed as the future of solar cells, and Toyobo aims to put the product into new practical use, mainly as wireless in devices such as temperature, humidity, and motion sensors.
To put it simply, an OPV cell is a solar cell that has been coated by organic power-generating materials, including carbon and sulfur atoms on a glass piece or plastic substrate. The cell can be shaped according to needs and can affix easily to walls or cloth surfaces where conventional solar cells are unsuitable for installing. The future seems to be bright for this technology as there are high expectations for OPV as a wireless power source for wearable devices and the internet of things (IoT).
The company has been working on this material for quite some time and trying to achieve high power output from low illumination room light sources by using organic synthesis technologies that the company has worked on for several years.
To put the material into practical use, the company, along with CEA, conducted joint research for six months from June last year. During the period, Toyobo and CEA succeeded in making the OPV small cells on a glass substrate and achieving high conversion efficiency by optimizing the solvents and coating techniques.
To make the findings clear, an experiment was performed under neon lighting with 22 lux, equivalent to the brightness of a dark room and the product was confirmed to have attained a cell efficiency of about 25%, nearly 60% higher than amorphous silicon solar cells commonly used for desktop calculators.
Toyobo plans to propose the use of this latest technology to solar cell manufacturers, and the company plans to launch the material by March 2023, mainly as a wireless power source for temperature humidity and motion sensors.
Recently, Canadian Solar, a global solar module supplier and project developer, announced that its team of researchers had set a world record of 23.81% conversion efficiency using the n-type large area multicrystalline silicon solar cell. This record-breaking N-type P5 cell conversion efficiency was tested and certified by Germany's Institute für Solarenergieforschung GmbH (ISFH).
Earlier, researchers from the Hasselt University, Interuniversity Microelectronics Centre (imec), VITO, EnergyVille, and PERCISTAND consortium claimed to have achieved a rare feat of 25% efficiency using a thin-film solar cell.
Image credit: Fraunhofer ISE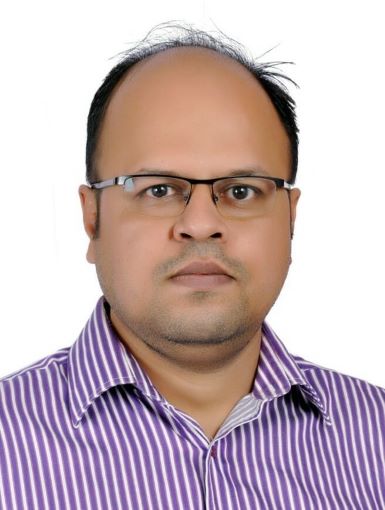 Rakesh Ranjan is a staff reporter at Mercom India. Prior to joining Mercom, he worked in many roles as a business correspondent, assistant editor, senior content writer, and sub-editor with bcfocus.com, CIOReview/Silicon India, Verbinden Communication, and Bangalore Bias. Rakesh holds a Bachelor's degree in English from Indira Gandhi National Open University (IGNOU). More articles from Rakesh Ranjan.