NTPC Limited has invited offers from banks and financial institutions to raise ₹50 billion (~$672 million) as rupee term loans.
The loan proceeds would be utilized towards capital expenditure for the ongoing and new capacity addition programs, renewable energy projects, and buying out Government of India (GoI) equity stake in public sector undertakings under the government's disinvestment program, refinancing loans, and general corporate purposes.
Recently, NTPC, in an investor presentation, announced plans to install 60 GW of renewable energy capacity by 2032. Of the target, NTPC Renewables is expected to develop 44 GW of renewable capacity, while 12 GW of renewable capacity will be added through acquisitions. It aims to develop 10 GW of ultra-mega renewable energy power parks during this period.
The last date to submit the bids is August 26, 2021, and bids will be opened on the same day at 11:30 AM.
The bidders must place an unconditional and irrevocable commitment mentioning the interest rate (in two decimals) and the amount of loan offered.
The bidders are requested to quote the lowest rate of interest (RoI) linked to the 'marginal cost of funds-based lending rate' (MCLR) or linked to any other market determined external benchmark, specifying the reset period which cannot be less than one month.
Revision in the amount and rate of interest will not be allowed once the bid is submitted.
The minimum amount of loan offered by banks and financial institutions shall be ₹5 billion (~ $67.2 million) and in multiples of ₹5 billion (~ $67.2 million) after that.
If two bidders quote the same rates, preference will be given to bidder quoting rates linked to benchmarks other than treasury bills. Subsequently, if more than one offer is available at the lowest rate of interest, the allocation would be made on a pro-rata basis to the lowest (L1) bidders.
If the entire requirement is not met with the lowest rate of interest offers, as quoted by the L1 bidder, the L1 bidder will be allowed to increase the amount. After that, all bidders would be considered sequentially if there is still a requirement to match the rate of interest offered by the lowest bidder.
In such an event, firm allocation will be made to the initial L1 bidder for the entire amount committed. Thereupon, pro-rata allocation will be made for the balance amount. Pro-rata allocation rounding off will be as per NTPC's discretion.
NTPC may decide to reduce the amount or scrap the RfP process altogether at its sole discretion.
Subscribe to Mercom's India Solar Tender Tracker to stay on top of tender activity in real-time.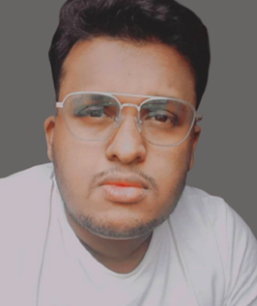 Arjun Joshi is a staff reporter at Mercom India. Before joining Mercom, he worked as a technical writer for enterprise resource software companies based in India and abroad. He holds a bachelor's degree in Journalism, Psychology, and Optional English from Garden City University, Bangalore. More articles from Arjun Joshi.