NTPC Renewable Energy limited, a 100% subsidiary of NTPC Limited, has invited bids from contractors for an engineering, procurement, and construction (EPC) package along with land for the development of inter-state transmission system (ISTS)- connected solar PV projects up to 1,200 MW capacity in Karnataka.
The last date to submit bids is December 24, 2021. Bids will be opened on the same day.
Each project will be at least 50 MW in capacity and multiples of 10 MW. The projects under this tender can range from 50 MW to 600 MW.
The scope of work includes design, engineering, manufacturing, supply, packing and forwarding, transportation, unloading, storage, installation, and commissioning of grid-connected solar PV projects located near Gadag and Koppal districts in Karnataka.
Bidders should have executed at least one electrical sub-station work of 33 kV voltage, either as a developer or as an EPC contractor.
Bidders should have commissioned solar photovoltaic-based grid-connected power projects of cumulative installed capacity of 40 MW or higher, out of which at least one project should have been of 10 MW or higher capacity. The reference project of 10 MW or higher capacity must have been in successful operation for at least six months before the date of the techno-commercial bid opening on December 24. Developers or EPC contractors who have executed a project in the field of oil, gas, petrochemical, or fertilizers in the last ten years can also bid for these projects.
To bid for 50 MW to 300 MW projects, bidders must have an average annual turnover of not less than ₹2 billion (~$ 26.80 million) during the last three financial years.  The average annual turnover should be ₹4 billion (~$53.60 million) during the last three years to bid for 300 MW to 600 MW projects.
The successful bidders would be responsible for the project's operation and maintenance (O&M) for three years.
In April this year, NTPC invited bids for an EPC package with land development for 1,200 MW of grid-connected solar power projects in Rajasthan.
According to Mercom's India Solar Tender Tracker, NTPC has so far floated solar EPC tenders for 4.66 GW.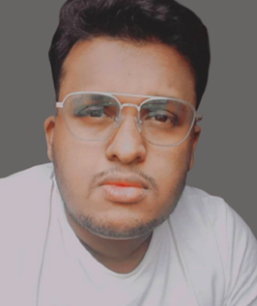 Arjun Joshi is a staff reporter at Mercom India. Before joining Mercom, he worked as a technical writer for enterprise resource software companies based in India and abroad. He holds a bachelor's degree in Journalism, Psychology, and Optional English from Garden City University, Bangalore. More articles from Arjun Joshi.