NTPC Renewable Energy Limited, a wholly-owned subsidiary of NTPC Limited, has invited expressions of interest (EoIs) for shortlisting suitable land banks and parcels to set up wind energy projects in Rajasthan, Maharashtra, Gujarat, Tamil Nadu, Karnataka, Andhra Pradesh, and Madhya Pradesh.
The last date to submit the bids is March 30, 2022. Bids will be opened on the same day.
The land parcel should be flat (gradient <5%) in nature and accessible through all-weather roads. The minimum width of the land should not be less than 500 meters at any place so that road, cable route, drainage, etc., can be suitably planned.
The nearest state transmission utility (STU) substation should not be more than 50 kilometers from the pooling substation of the offered land parcels. The land should be free from government restrictions for setting up wind projects.
The proposed capacity at a single location or multiple locations connected to a single pooling substation should be more than 100 MW.
The offered capacity can be spread across various patches of land within a single village or multiple villages. However, the evacuation facility of all these locations should be within a distance of 50 kilometers.
NTPC will use the response received through the EoI to identify various land banks or land parcels for setting up wind energy projects. Further various responses and inputs will be utilized to devise the future request for proposal (RfP) conditions or enter into a strategic partnership to evaluate the locations for wind energy projects.
After identifying the applicants through this EoI who are interested in offering land banks or land parcels, RfP will be invited separately to purchase the land outright or enter into a long-term lease agreement with the landowner.
In January this year, NTPC Renewable Energy invited bids for the development package (Balance of System with land) of the interstate transmission system (ISTS)-connected wind energy projects up to the capacity of 720 MW. The projects can be developed anywhere in India.
Earlier, NTPC Renewable Energy had invited bids to develop 150 MW of ISTS-connected wind power projects anywhere in India. The scope of work included detailed design, engineering, manufacture, supply, erection, testing, commissioning, and installation of wind turbine generators, control panels, control system, and wind monitoring masts.
According to Mercom's India Solar Tender Tracker, NTPC Limited has invited bids to develop 2.9 GW of wind projects to date.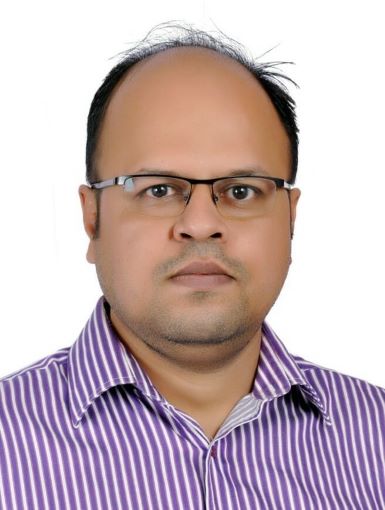 Rakesh Ranjan is a staff reporter at Mercom India. Prior to joining Mercom, he worked in many roles as a business correspondent, assistant editor, senior content writer, and sub-editor with bcfocus.com, CIOReview/Silicon India, Verbinden Communication, and Bangalore Bias. Rakesh holds a Bachelor's degree in English from Indira Gandhi National Open University (IGNOU). More articles from Rakesh Ranjan.