NLC India has issued a notice inviting bids to set up a 50 MW interstate transmission system (ISTS)- connected wind project anywhere in India. The scope of work also includes operation and maintenance for ten years.
The scope of work includes the procurement of land, design, engineering, micro-siting, manufacture, inspection at supplier's works, supply, insurance, transport, storage, erection, testing, commissioning, and provisional takeover.
Also included in the scope of work is the associated power evacuation system, grid connectivity approval from state electricity authorities, load flow study, bay extensions, external transmission lines, and right of way.
The last day to submit the bids is June 10, 2022. Bids will be opened on the same day.
Bidders must furnish a bid security amount of ₹76.73 million (~$989,292)
To qualify, bidders should have commissioned grid-connected wind power projects with a minimum cumulative installed capacity of 10 MW in the last seven years. Out of this, at least one project should have been of a minimum of 5 MW capacity in a single location and in operation for at least one year.
Alternatively, they should have executed in the last seven years an industrial project either as a developer or as an engineering, procurement, and construction (EPC) contractor in the area of power, solar power, steel, oil, gas, petrochemicals, fertilizer, cement, or coal mining. Bidders should have completed one work of ₹3.10 billion (~$39.96 million), two works of ₹1.95 billion (~$25.13 million) each, or three works of ₹1.55 billion (~$19.98 million) each.
Bidders should have executed at least one electrical sub-station of 110kV or above voltage level, consisting of 110 kV or above voltage level circuit breakers and power transformer, either as a developer or as an EPC contractor.
They must engage a design consultant experienced in providing consultancy services to develop wind power projects with a capacity of a minimum of 10 MW in a single location in the last seven years. A copy of the letter of award (LoA) and completion certificate issued in favor of the design consultant must be furnished as documentary evidence. Bidders should have an average annual turnover of ₹1.17 billion (~$15.08 million).
The project should be completed 15 months from the LoA. Land procurement and the transfer of ownership in the name of NLC must be completed within eight months from the LoA. The application for connectivity must be completed within a month from the LoA.
In March, NLC India had invited bids to set up 100 MW ISTS-connected solar power projects.
Last January, NLC India invited bids to enlist EPC vendors to construct ground-mounted solar projects developed by NLC India and the Coal Lignite Urja Vikas Private Limited.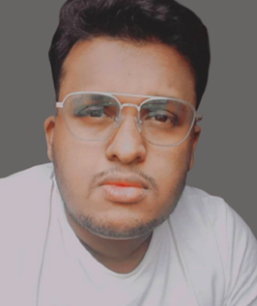 Arjun Joshi is a staff reporter at Mercom India. Before joining Mercom, he worked as a technical writer for enterprise resource software companies based in India and abroad. He holds a bachelor's degree in Journalism, Psychology, and Optional English from Garden City University, Bangalore. More articles from Arjun Joshi.