NLC India Limited has invited bids for the enlistment of domestic engineering, procurement, and construction (EPC) vendors to construct ground-mounted solar projects being developed by NLC India and the Coal Lignite Urja Vikas Private Limited (CLUVPL).
CLUVPL is a joint venture of NLC India and Coal India Limited (CIL).
The successful bidder must provide comprehensive operation and maintenance of the project and the transmission system for three years from the date of completion of the trial run.
The scope of work includes the design, engineering, manufacturing, supply, packing, forwarding, transportation, installation, testing, and commissioning of grid-connected ground-mounted solar PV projects with the domestic content requirement (DCR) and non-DCR category solar modules and cells.
The last date to submit the bids is February 25, 2021. The bids will be opened on the same day.
To participate in the competitive bidding process, the bidder should have executed contracts of supply, installation, and commissioning of grid-connected solar power projects of cumulative installed capacity of 30 MW or above in the last seven years. Out of the 30 MW capacity, one project of 10 MW capacity or above should have been in operation for at least six months as of the bid opening date.
The bidder in the last ten years should have executed at least one project of ₹3.5 billion (~$47.9 million) value, or two projects of ₹2.2 billion (~$30.11 million) value each, or three projects of ₹1.75 billion (~$23.95 million) value each and the projects should have been in operation for at least one year as on the date of bid opening.
The bidder should also have executed a contract of supply, erection, and commissioning of a minimum of one electrical substation of 33 kV or above voltage level circuit breakers, HT cables, and power transformer, either as a developer or an EPC contractor. The substation should have been in operation for at least one year as of the date of bid opening.
For taking up 100 MW capacity, the average annual turnover or the combined average annual turnover of the bidder and the consortium partners should not be less than ₹1.05 billion (~$14.37 million) in the past three consecutive financial years.
Bidders from a country that shares a land border with India and registered with the competent authority will be eligible to participate in the tender.
In December last year, NLC India invited bids to set up a 10 MW grid-connected captive solar power project at Neyveli thermal station under the EPC mode. The scope of work included the design, engineering, manufacture, supply, installation, and commissioning of the project at Neyveli.
In its annual report for 2019-20, NLC India said it had commissioned 1,421 MW of renewable projects during the year. With the commissioning of the 709 MW solar project in Tamil Nadu, NLC became the first central public service enterprise to have installed a solar project capacity of more than 1 GW.
According to Mercom's India Solar Tender Tracker, NLC India has so far floated tenders for 2.9 GW of large-scale solar power projects.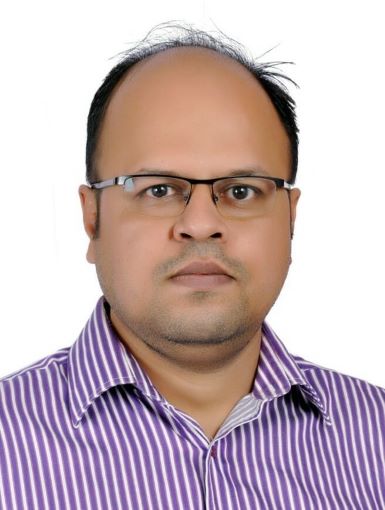 Rakesh Ranjan is a staff reporter at Mercom India. Prior to joining Mercom, he worked in many roles as a business correspondent, assistant editor, senior content writer, and sub-editor with bcfocus.com, CIOReview/Silicon India, Verbinden Communication, and Bangalore Bias. Rakesh holds a Bachelor's degree in English from Indira Gandhi National Open University (IGNOU). More articles from Rakesh Ranjan.