Nigeria's Rural Electrification Agency (REA) has revised the deadline for its Nigeria Electrification Project (NEP). Under NEP, the Nigerian government plans to develop solar hybrid power stations at seven universities, including teaching hospitals.
The universities where these projects are to be set up are:
Universities of Abuja
Michael Okpara University of Agriculture Umudike, Abia
University of Calabar & Teaching Hospital, Cross River Universities
University of Maiduguri & Teaching Hospital, Borno State
Federal University of Agriculture Abeokuta, Ogun
Federal University Gashua, Yobe State
Nigeria Defence Academy Kaduna
The last date of submission (November 25, 2020) has been extended by three weeks to December 16, 2020. Each of the seven institutes has a different completion period for its contract ranging from 12 months to 24 months. The REA had received financing from the World Bank to fund NEP, and approximately $76 million will be directed towards these solar projects.
The project is part of the phase-II of the 'Energizing Education Program' (EEP). The bid covers engineering, procurement, and construction (EPC) contracts of approximately 38 MW of solar hybrid power projects.
The scope of work also includes rehabilitation of existing upstream distribution infrastructure, streetlights, and a renewable energy workshop/training center for the seven institutions. Besides, the bid covers the operation and maintenance (O&M) of these projects, the duration for which is yet to be determined.
A prospective bidder may bid to develop the project at more than one institute. However, they may not be awarded the contract for more than two institutes.
The bidders must ensure that there wasn't any case of non-performance of a contract since January 1, 2015. Bidders must be experienced in electrical power project design, supply, installation, and operation as a prime contractor in the last five years, starting January 1, 2015.
Prospective bidders must demonstrate their access to available, liquid assets, unencumbered real assets, lines of credit, and other financial means (independent of any contractual advance payment) sufficient to meet the cash flow requirements. The prospective bidder must also demonstrate access to adequate financial sources to meet the cash flow requirements on contracts currently in progress and for future contractual commitments.
Earlier in May 2020, the Nigeria Sovereign Investment Authority had sought expressions of interest from engineering, procurement, and construction firms to set up a 10 MW grid-connected solar project in Kumbotso, located in Kano state.
In September 2020, Bharat Heavy Electricals Ltd. floated a tender for hybrid inverters for solar-powered mini-grid projects in Kaduna, Nigeria.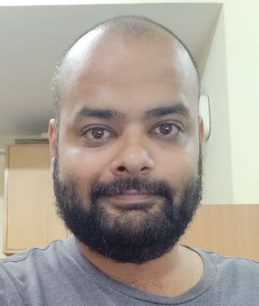 Rahul is a staff reporter at Mercom India. Before entering the world of renewables, Rahul was head of the Gujarat bureau for The Quint. He has also worked for DNA Ahmedabad and Ahmedabad Mirror. Hailing from a banking and finance background, Rahul has also worked for JP Morgan Chase and State Bank of India. More articles from Rahul Nair.