Here are some noteworthy cleantech announcements of the day from around the world:
Adani Green Energy Limited has completed the acquisition of 100% of the share capital and all the securities of Spinel Energy & Infrastructure from Hindustan Cleanenergy and Peridot Power Ventures.
India Grid Trust (IndiGrid) completed the acquisition of  NER II Transmission Limited. The enterprise value of the transaction is ₹46.25 billion (~$632.9 million). IndiGrid has completed the acquisition of 49% paid-up capital and management control of the NER from Sterlite Grid 4 Limited on March 26, 2021. The remaining stake will be acquired in one or more tranches as agreed under the share purchase agreement. SGL4 is a wholly-owned subsidiary of Sterlite Power Transmission Limited, one of the sponsors of IndiGrid.
Adani Transmission (ATL) entered an agreement with Essel Infraprojects Limited (EIL) for the acquisition of Warora-Kurnool Transmission (WKTL). As per the agreement, WKTL will develop, operate, and maintain transmission lines aggregating to ~1,750 ckt km. The two 765 kV inter-state transmission lines link Warora to Warangal and Chilakaluripeta to Kurnool via Hyderabad, with a new 765/400 kV sub-station at Warangal, which will be built and operated as a part of the agreement.
Jinneng Clean Energy Technology (Jinergy) has announced that it is supplying M6-size (166mm) half-cut HJT (heterojunction) solar modules to East Asia and the European market. Jinergy's M6 wafer HJT module received TÜV NORD Certificate last December. HJT is a promising technology to effectively bring down LCOE (levelized cost of energy) of photovoltaic power stations. As HJT technology continues to mature, more and more end-users, especially in Japan, South Korea, and Europe, are willing to select HJT modules when they are investing in rooftop or ground-mount solar stations.
Octopus Energy Group announced its intention to acquire sister company Octopus Renewables in a move designed to shake up the global energy market and help drive a cheaper, faster energy transition through technology. Octopus Energy has gained two million customers since launching to the market less than five years ago, making it the fifth-largest energy supplier in the U.K.
Tata Power announced that it had received a Letter of Award from Gujarat Urja Vikas Nigam Limited (GUVNL) on March 26, 2021, to develop a 60 MW solar project in Gujarat. The energy will be supplied to GUVNL under a power purchase agreement (PPA), valid for 25 years from the scheduled commercial operation date. The project has to be commissioned within 18 months from the date of execution of the PPA
Here is our previous daily news wrap-up.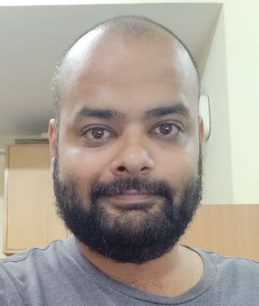 Rahul is a staff reporter at Mercom India. Before entering the world of renewables, Rahul was head of the Gujarat bureau for The Quint. He has also worked for DNA Ahmedabad and Ahmedabad Mirror. Hailing from a banking and finance background, Rahul has also worked for JP Morgan Chase and State Bank of India. More articles from Rahul Nair.