Researchers at Purdue University have come up with a sensing module that involves machine learning in a range of applications ranging from electric cars to manufacturing and home design.
The technology is a small and non-invasive sensor that monitors electric currents. Currently, electric vehicles use a resistor as a current sensor or a non-invasive hall sensor that cannot measure small currents. The team at the university used the machine learning algorithm with the sensor to help gather and interpret the data such as energy usage, problems with the current, and best approaches to manufacturing.
Speaking about the latest innovation, Kaushik Roy, professor of Electrical and Computer Engineering at Purdue University, said, "We have created the first-of-its-kind current sensor that is non-invasive, safe and much more precise than other options."
Another member of the research team, Byunghoo Jung, said, "This sensor could be used with machine learning to train manufacturing robots, provide precise tips for homeowners on cutting down their energy usage or help diagnose issues with electric vehicles and scooters."
According to Roy, the main advantage of the current sensor is that it is really small and can be wrapped around a central wire to monitor the current. The sensor then transmits the measured current information to a computing system through Bluetooth, USB, or any other method. The sensor can then be trained through machine learning to detect something as precise as the brand of the microwave being used at a certain time, and if that time of day is optimal for energy consumption.
The team behind this latest innovation has worked with the Purdue Research Foundation Office of Technology Commercialization to patent the technology, and now they are looking for partners to license the technology.
Researchers all across the globe are trying to innovate to foster the growth of energy-efficient technologies and lead to a greener and cleaner environment.
Earlier this year, a research team at Columbia University had developed a methodology to harness more energy from light, thereby increasing the efficiency of solar cells. The study elaborated on a process called singlet fission wherein organic molecules generate two excitons per photon of light.
Previously, Mercom reported that a team of research scientists from the Australian National University had a breakthrough in the efficiency of solar cells, an outcome multiple entities around the world are incessantly attempting to achieve. The efficiency of a solar cell refers to the part of the energy from sunlight (photons) that can be converted into electricity by the solar cell.
Image credit: Purdue Foundry University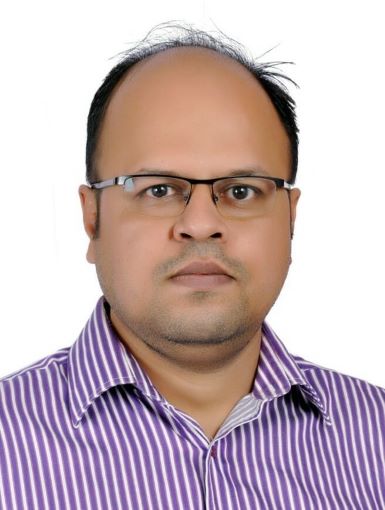 Rakesh Ranjan is a staff reporter at Mercom India. Prior to joining Mercom, he worked in many roles as a business correspondent, assistant editor, senior content writer, and sub-editor with bcfocus.com, CIOReview/Silicon India, Verbinden Communication, and Bangalore Bias. Rakesh holds a Bachelor's degree in English from Indira Gandhi National Open University (IGNOU). More articles from Rakesh Ranjan.