Electric vehicle (EV) startup Mecwin India will invest ₹500 million (~$6.38 million) to set up a manufacturing plant for EV motors and controllers in Karnataka.
The manufacturing facility for indigenous EV motors and controllers will come up in Bengaluru and be operational by the end of this year. Armed with futuristic technologies, the facility will have an initial manufacturing capacity of 2,000 units per day. It will cater to the country's demand for indigenous mid-drive and hub motors from key EV original equipment manufacturers (OEMs). The company's EV motors are designed, developed, and made in India for 2, 3, and 4-wheelers.
According to Mecwin, the Indian electric vehicle market is expected to be worth $15 billion by 2027 from $1.4 billion today. However, one of the immediate challenges is to reduce imports of EV components and promote indigenous manufacturing of core components such as motors, controllers, battery management systems (BMS), batteries, and required electronics.
"We are thrilled to set up our world-class EV motors and controllers plant in Bengaluru and support the Karnataka government's vision of making the state a global hub for EV manufacturing. The plant is also a big step towards realizing our aim of building and supporting an indigenous EV component manufacturing ecosystem and empowering EV OEMs," Shiva Kumar HM, Co-founder and Director, Mecwin India.
"As demand for electric vehicles takes off in India, the time is right for enhancing our manufacturing capacity and contributing to the growth of the EV segment. We will work closely with leading OEMs to ensure the supply of high-quality EV motors and controllers. We also plan to gradually scale up capacity as demand rises."
Mecwin had recently announced its foray into the EV retrofitting segment with an ₹15 billion (~$191.57 million) deal with Raipur-based Tatva Group. The company will manufacture and supply 500,000 retrofitting kits, including motor, controller, lithium-ion battery, and charger, for different vehicles over the next three years to Tatva Group.
The government think tank NITI Aayog, in its draft battery swapping policy, suggested that batteries must be enabled with a battery management system to protect batteries from conditions such as thermal runaway.
Several states, including Assam, Maharashtra, Delhi, and Gujarat, have launched state-specific EV policies to bolster EV and related-infrastructure production.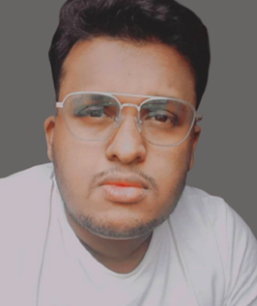 Arjun Joshi is a staff reporter at Mercom India. Before joining Mercom, he worked as a technical writer for enterprise resource software companies based in India and abroad. He holds a bachelor's degree in Journalism, Psychology, and Optional English from Garden City University, Bangalore. More articles from Arjun Joshi.