The Maharashtra Electricity Regulatory Commission (MERC) has extended the scheduled commercial operation date of Avaada Sunce Energy's (Avaada) 350 MW solar project by 59 days. The extension was granted because of certain force majeure events, including COVID-19 and disruption in the import of modules from China, impacting the project's progress.
Background
Avaada Sunce Energy is a special purpose vehicle promoted by Avaada Energy to develop a 350 MW solar photovoltaic power project at Bikaner in Rajasthan.
Avaada filed a petition seeking an extension of the scheduled commercial operation date (SCOD) to commission 150 MW capacity out of 350 MW, citing force majeure events.
As per the power purchase agreement signed between Avaada and Maharashtra State Electricity Distribution Company (MSDECL), the project was supposed to be commissioned by June 26, 2022. Owing to the disruption in the supply chains due to the spread of COVID-19, MSEDCL had granted extensions twice, making February 8, 2022, the final SCOD.
Despite the extensions granted by MSEDCL and the restrictions owing to the first and second waves of the pandemic, Avaada was able to execute 'early part capacity commissioning' of 100 MW part capacity on November 3, 2021. Further capacities of 50 MW each were commissioned on January 7 and February 2, 2021. Another 150 MW was completed in three stages by April 8, 2022.
Avaada requested MSEDCL for further extension of the SCOD from February 8, 2022, to May 31, 2022. However, MSEDCL did not respond to the request.
MSEDCL stated that the project attained COD on April 8, 2022; hence the prayer to extend SCOD up to May 31, 2022, becomes infructuous. MSEDCL considered the project to be delayed by 59 days. MSEDCL also said that Avaada had placed no material on record to substantiate the alleged disruptions. Avaada failed to mention what steps were taken to mitigate the disruptions to ensure compliance with the PPA.
Commission Analysis
The Commission noted that Avaada had narrated the difficulties faced by its vendors for procurement and supply of photo voltaic modules for the project. Avaada informed MSEDCL that no supply was expected from China until February 2022, and vendors were committing to new shipment timelines starting from March-April 2022.
The Commission held that disruption in the supply chain needs to be considered a force majeure event under the PPA.
It noted that once the force majeure event is upheld, the only relief available under the PPA is that the affected party is exempted from its obligation for that period without any compensation in tariff. Hence, in terms of the PPA, Avaada is eligible for a time extension for meeting its obligations by 84 days.
However, the actual delay in commissioning is 59 days. Hence, the SCOD of Avaada projects is extended from February 8, 2022, to the actual date of commissioning, i.e., April 8, 2022, without any penalty.
Earlier,  MERC had allowed MSEDCL to adopt the tariff discovered through a competitive bidding process for procuring power from 500 MW grid-connected solar projects.
Subscribe to Mercom's real-time Regulatory Updates to ensure you don't miss any critical updates from the renewable industry.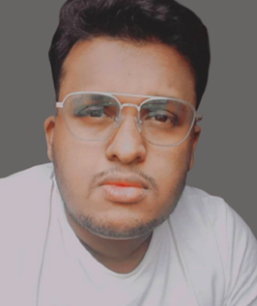 Arjun Joshi is a staff reporter at Mercom India. Before joining Mercom, he worked as a technical writer for enterprise resource software companies based in India and abroad. He holds a bachelor's degree in Journalism, Psychology, and Optional English from Garden City University, Bangalore. More articles from Arjun Joshi.