Kerala State Electricity Board (KSEBL) has invited bids to procure 150 MW of solar power on a short-term basis to meet its Renewable Purchase Obligations (RPO) target for June 15, 2022, to March 31, 2023.
All the generators, state utilities, captive power projects, distribution licensees, state electricity boards, and trading licensees having valid trading license from the appropriate regulator can participate in the bidding process. The power supply can be offered from more than one source subject to the condition that offers from each source must not be less than 10 MW.
The last day to submit the bids is May 30, 2022. Bids will be opened on the same day. The e-reverse auction will be held on June 6.
Bidders must pay ₹500 (~$6)/MW of quoted capacity towards a non-refundable e-bidding fee. They must furnish a non-refundable tender fee of ₹15,000 (~$193).
Successful bidders must submit an earnest money deposit of ₹30,000 (~$387)/MW of quoted capacity. They must also submit a performance bank guarantee of ₹200,000 (~$2,579)/MW of quoted capacity within seven days of selecting successful bidders.
The successful bidder must commence supply of power from June 15, 2022, or the date of commencement of supply as per the letter of award, whichever is later. The Kerala border will be taken as the delivery point for inter-state transmission. For intra-state transmission of power, a pooling substation will be taken as a delivery point. All intra-state open access charges, transmission losses, state load dispatch center fees, and all application fees, taxes, duties, and cess up to the delivery point must be borne by the successful bidders.
If the successful bidder is a trader or a distribution licensee with long-term access (LTA), the application for open access will be made by the successful bidder on behalf of KSEBL. If the successful bidder is a generator or distribution licensee without LTA, KSEBL will apply for open access. In such cases, all charges payable to the state load dispatch center will be reimbursed to KSEBL within three working days of receiving the bill from KSEBL. A late payment surcharge at 15% per annum will be applicable.
If the availability is more than the maximum specified capacity utilization factor. Bidders will be free to sell it to any other entity, provided the first right of refusal will vest with KSEBL. If KSEBL purchases the excess generation, it will do so at 75% of the PPA tariff.
Recently, Renewable Power Corporation of Kerala, a joint venture of KSEBL and Solar Energy Corporation of India (SECI), issued a request for proposal to install a 5 to 10 MW ground-mounted captive solar project.
Subscribe to Mercom's India Solar Tender Tracker to stay on top of tender activity in real-time.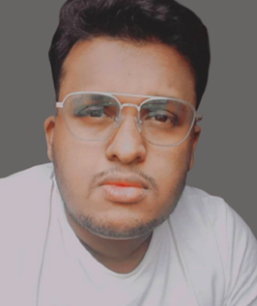 Arjun Joshi is a staff reporter at Mercom India. Before joining Mercom, he worked as a technical writer for enterprise resource software companies based in India and abroad. He holds a bachelor's degree in Journalism, Psychology, and Optional English from Garden City University, Bangalore. More articles from Arjun Joshi.