Renewable Power Corporation of Kerala, a joint venture of Kerala State Electricity Board (KSEBL) and Solar Energy Corporation of India (SECI), has issued a request for proposal (RfP) to install a 5 to 10 MW ground-mounted captive solar project. The project must be installed at Nellithadam under Kasaragod Solar Park in Kerala on a build, own, and operate basis.
The project must be completed within nine months from the issue of the allocation letter. The successful bidder must also provide comprehensive operation and maintenance services for 23 years.
The last day to submit the bids is May 18, 2022. Bids will be opened on May 20.
Bidders must pay a non-refundable bid processing fee of ₹5,900 (~$77). They must also furnish ₹550,000 (~$7,192) as bid security.
The successful bidder must remit ₹1.10 million (~$14,385) as performance security within 15 days from the issue of the allocation letter.
Bidders quoting the highest upfront development charge will be allotted the work. The one-time upfront development charge for the solar park is ₹21.89 million (~$286,241). The successful bidder must pay the development charge within 15 days from the issue of the allocation letter.
The developer must pay an annual operation and maintenance fee of ₹1.35 million (~$17,653). The fee is subject to a yearly escalation of 5.72%.
Renewable energy service companies (RESCO) must have installed and commissioned at least one grid-connected solar project with a capacity of not less than 2 MW to be eligible to bid. This project must have been commissioned six months before the techno-commercial bid opening date.
Bidders who are captive consumers must be able to consume the energy generated from the project. If one captive consumer cannot consume the energy generated from the project, a group of consumers can form a consortium and submit the bid.
Bidders must have an average annual turnover of ₹50 million (~$653,817)/MW of quoted capacity in any one of the last three financial years. Alternatively, they can submit bids if they have a minimum net worth of ₹30 million (~$392,290)/MW of quoted capacity.
If the successful bidder fails to commission the project on time, a penalty of ₹150,000 (~$1,961) per month will be charged, subject to a maximum of ₹1.5 million (~$19,609).
KSEBL invited bids for the appointment of engineering, procurement, and construction contractors to develop 11 MW of ground-mounted, grid-connected solar power projects in Kerala under the feeder level solarization of the PM-KUSUM program.
Subscribe to Mercom's India Solar Tender Tracker for timely updates on all solar tenders issued by various agencies in India.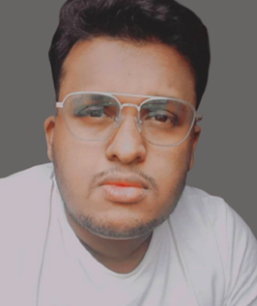 Arjun Joshi is a staff reporter at Mercom India. Before joining Mercom, he worked as a technical writer for enterprise resource software companies based in India and abroad. He holds a bachelor's degree in Journalism, Psychology, and Optional English from Garden City University, Bangalore. More articles from Arjun Joshi.