Keppel Corporation Limited and Keppel Infrastructure Fund Management are committing €160 million (~$160.49 million) for a 33.33% stake in a joint investment vehicle (FundCo) to acquire European onshore wind energy assets.
This will be Keppel Infrastructure's first investment in the renewable energy sector and maiden investment in Europe. It will contribute to its target of increasing exposure to renewable energy. Upon completion, Keppel Group would have a renewable energy portfolio of approximately 1.8 GW, including assets under development.
Norway's largest pension fund, Kommunal Landspensjonskasse (KLP), and MEAG MUNICH ERGO Asset Management (MEAG) will be co-investing in 49% of an existing portfolio and pipeline onshore wind energy assets across Norway, Sweden, and the United Kingdom. Fred. Olsen Renewables AS FORAS will hold the remaining 51% stake in the projects.
FundCo will initially co-invest in 49% of three operating wind farms in Sweden and Norway with a combined generating capacity of 258 MW. Further, it will have a five-year exclusive right and obligation to co-invest in 49% of all FORAS' eligible pipeline of onshore wind energy assets (1.3 GW) in Sweden and the United Kingdom.
The final investment decision will total a capital commitment of €480 million (~$480.78 million).
The proposed co-investment in the initial portfolio is expected to be completed by the third quarter of 2022.
"The investment will provide Keppel not only with stable recurring income from the operating assets but also a strong deal flow pipeline in well-established markets in the mature Nordic market and the UK. We look forward to further strengthening our partnership with KLP and MEAG, as well as Fred. Olsen to build a sustainable future," said Loh Chin Hua, CEO of Keppel Corporation.
Keppel Infrastructure intends to fund its commitment of approximately €131 million ($131.21 million) through internal sources of funds, proceeds from equity and/or debt capital market issuances, and/or external borrowings.
In 2021, Keppel Corporation acquired a majority stake in Singapore-based Cleantech Solar for $150 million.
In March this year, Keppel Corporation, Keppel Asia Infrastructure Fund, and KAIF acquired the remaining 50% interest in Cleantech Solar Asia for $115 million.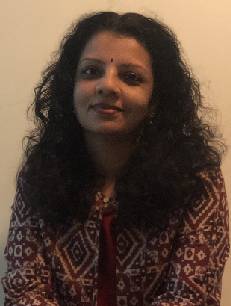 Vijayalakshmi is a staff reporter at MercomIndia.com. She has two decades of experience as an independent journalist and features writer, and her work is featured across various publications and genres such as business, food, and clean energy. More articles from Vijayalakshmi.