Jai Narain Vyas University (JNVU) has issued a request for selection (RfS), inviting bidders to set up a 1 MW rooftop solar project with net metering facility under the renewable energy service company (RESCO) model in Jodhpur, Rajasthan.
In April this year, the Rajasthan Electricity Regulatory Commission (RERC) permitted net metering and net billing arrangement for grid-connected distributed renewable energy systems under the renewable energy service company (RESCO) model.
The RESCO model is a system where the developer owns the solar project, and the consumer only has to pay for the energy generated. Several educational institutions across India have installed rooftop solar projects on their premises.
Last year, the Department of Permanent Campus at Nalanda University issued a tender for the engagement of an executing agency for the development of a 5 MW grid-connected solar power project at the Nalanda University in Rajgir, Bihar.
The last date for submitting bids is September 15, 2021. Bids would be opened on September 16.
Bidders must pay ₹100,000 (~$1,347) towards bid security along with ₹5,900 (~$79) towards non-refundable bid document cost, and ₹1,000 (~$13) towards non-refundable e-processing charges.
On accepting the letter of award (LoA), the successful bidder will have to initiate a site survey, assess the free capacity of the concerned distribution transformer, and analyze the last 12 months of electricity bills or at least six months of bills received from the procurer.
The university will approve the successful bidder's proposed capacity for the rooftop solar system after the survey. The bidders must commission the entire allocated capacity within six months from the date of issue of the LoA.
The scope of work includes the design, supply, erection, testing, commissioning of the project, and its operation and maintenance for 25 years.
The bidder must be a company, partnership firm, limited liability partnership firm or a registered sole proprietor.
The bidder must also have a minimum annual turnover of ₹10 million (~$134,710).
The bidder should have experience designing, supplying, installing, and commissioning at least one rooftop solar power project with a minimum capacity of 250 kW and cumulative rooftop solar power plants of 2,000 kW commissioned in the last three years before the bid submission date.
Subscribe to Mercom's India Solar Tender Tracker for timely updates on all solar tenders issued by various agencies in India.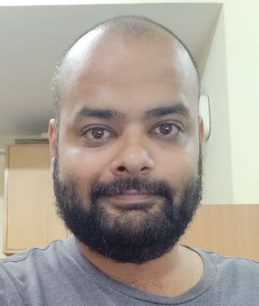 Rahul is a staff reporter at Mercom India. Before entering the world of renewables, Rahul was head of the Gujarat bureau for The Quint. He has also worked for DNA Ahmedabad and Ahmedabad Mirror. Hailing from a banking and finance background, Rahul has also worked for JP Morgan Chase and State Bank of India. More articles from Rahul Nair.