Privately-held global developer and sustainable energy solutions operator, Invenergy, has announced the completion of construction financing for the first phase of the Samson Solar Energy Center in northeast Texas.
Samson Solar is a $1.6 billion capital investment in Northeast Texas. Over the project's life, Samson Solar will directly invest $450 million in the local economy through new tax revenues and lease payments to participating landowners. The project will generate enough electricity to power 300,000 American homes.
The first phase includes 250 MW of the total 1,310 MW project, the largest solar energy facility in the United States.
Santander acted as admin agent, coordinating lead arranger, and bookrunner. Societe Generale and Caixabank acted as joint lead arrangers for the financing, including a construction loan, letter of credit facility, and back-leverage term loan.
Samson Solar is currently under construction and will commence operation in five phases at Lamar, Red River, and Franklin Counties. The full project is slated to be operational in 2023.
Announced in November 2020, Samson Solar supports five major consumer brands' sustainability objectives and supplies cost-effective, reliable power to three Texas municipalities through long-term power purchase agreements.
"We are pleased to have reached the close of construction financing for the first phase of the Samson Solar Energy Center, a significant milestone in bringing this record-setting project to life," said Anneli Alers, Vice President, Finance and Capital Markets at Invenergy.
In December 2020, Caisse de dépôt et placement du Québec, a global institutional investor, announced a $1 billion commitment to Invenergy to further support its expanded development activities and continued growth.
In the same year, Invenergy announced the completion of financing for two solar projects — Prineville and Millican Solar Energy Centers — totaling 100 MW.
Broad Reach Power, an independent power producer, based in Houston, had acquired a 250 MW solar project located in Montana from Invenergy and is expected to be online in 2022 and 2023.
According to Mercom's 2020 Solar Funding and M&A Report, $18 billion was raised in 167 project financing deals in 2020. The total capacity of announced large-scale project funding deals in 2020 was 26.4 GW.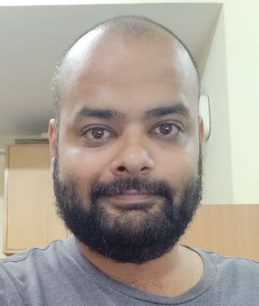 Rahul is a staff reporter at Mercom India. Before entering the world of renewables, Rahul was head of the Gujarat bureau for The Quint. He has also worked for DNA Ahmedabad and Ahmedabad Mirror. Hailing from a banking and finance background, Rahul has also worked for JP Morgan Chase and State Bank of India. More articles from Rahul Nair.