The International Energy Agency (IEA), in its Global Energy Review 2021, has said that India's solar photovoltaic (PV) market is expected to recover rapidly in 2021, after experiencing a significant decline in new capacity additions in 2020, thanks to Covid-19 related delays.
The report also states that India's economic recovery in 2021 is set to push CO2 emissions to almost 200 MT (metric tons). The emissions would be higher than 2020, leaving emissions 1.4% (or 30 MT) above 2019 levels.
According to the report, a rebound in coal demand above 2019 levels drove the emissions higher in India. The expected rise in coal-fired electricity generation in 2021 is likely to be three times greater than the increase in generation from renewables.
At present, CO2 emissions in India are broadly on par with emissions in the European Union at 2.35 GT (gigatons), though they remain two-thirds lower on a per capita basis and 60% below the global average.
Meanwhile, oil demand In India will witness rapid growth, and in the second half of the year, it is likely to push the 2021 oil demand back on par with 2019 levels, the IEA report said.
April 2020 had marked the lowest point of coal consumption in many years, thanks to an economic slowdown in the second half of 2019 followed by the Covid lockdowns.
However, the economic recovery since led to a continuous rebound of coal consumption, with a 6% increase in the fourth quarter of 2020. Higher coal demand was also driven by a decline in generation from hydro, following 2019's exceptionally high output.
IEA estimates a strong economic rebound in 2021, pushing the Indian GDP firmly above 2019 levels and driving up coal demand by almost 9% to 1.4% above 2019 levels.
India also saw its electricity demand decline more than 20% in several weeks between mid-March and April. However, India recorded more than 6% year-on-year growth in the last quarter of 2020.
With a projected 2021 GDP growth of 12% in India, electricity demand is expected to grow by around 8% compared to 2020.
Earlier this year, the IEA stated that India is expected to see the largest increase in energy demand globally over the next two decades and will overtake European Union as the third-largest energy consumer by 2030.
Another report by the agency published last year said that India would be the largest contributor to the renewable upswing in 2021. The country's annual additions are expected to double in 2021 compared to 2020.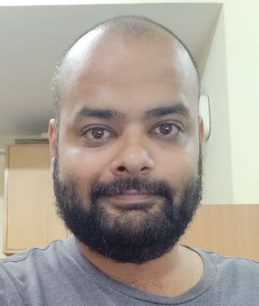 Rahul is a staff reporter at Mercom India. Before entering the world of renewables, Rahul was head of the Gujarat bureau for The Quint. He has also worked for DNA Ahmedabad and Ahmedabad Mirror. Hailing from a banking and finance background, Rahul has also worked for JP Morgan Chase and State Bank of India. More articles from Rahul Nair.