India reduced its peak power deficit from 16.6% in financial year (FY) 2008 to 0.4% in FY 2021, backed by several policy and infrastructure interventions, according to the Ministry of Power.
The peak power deficit had, however, seen a spike reaching 1.2% in October this year. The ministry attributed the spike to the annual post-monsoon pressure on power output. The situation was likely to normalize by the end of the year.
The ministry credited the decrease in the power deficit to programs such as Deen Dayal Upadhyaya Gram Jyoti Yojana (DDUGJY), Integrated Power Development Scheme (IPDS), and Pradhan Mantri Sahaj Bijli Har Ghar Yojana (Saubhagya).
The country had installed a power capacity of ~155.38 GW in the last seven years.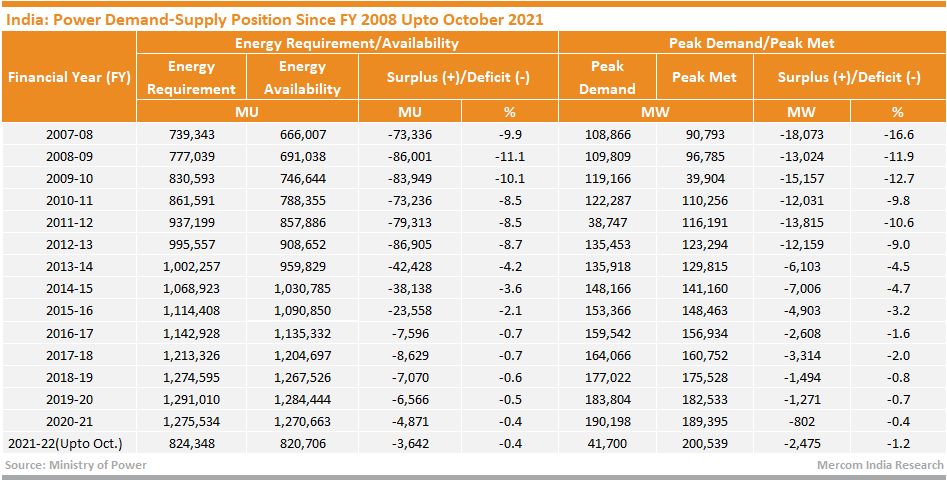 The government's multi-pronged interventions had resulted in the deficit nearly wiped out over the last three years from 0.8% in 2018-19 to 0.4% in 2020-21.
The ministry said that the IPDS program was introduced on November 20, 2014, to fill in power infrastructure gaps in urban areas. The DDUGJY program was launched on July 25, 2015, to augment transmission and sub-transmission systems in rural areas. The Saubhagya program, launched on September 25, 2017, aims to electrify every household in the country. In all, 28 million households have been given access to electricity under the Saubhagya program.
On July 7, 2021, India's peak power demand reached an all-time high of over 200 GW, surpassing the previous high of 197.06 GW.
Mercom reported earlier that the northeastern region, comprising Arunachal Pradesh, Assam, Manipur, Meghalaya, Mizoram, Nagaland, and Tripura, recorded the highest energy supply deficit for 2.5% for the FY 2020-21, and the peak power deficit stood at 5.7%.
Early this year, Finance Minister Nirmala Sitharaman announced the 'Economic Relief from Pandemic' package and declared several sops for distribution companies (DISCOMs), including ₹3.03 trillion (~$40.82 billion) outlay for reform-based result-linked power distribution program.
The program included the IPDS, DDUGJY, and the Prime Minister's Development Package (PMDP)- 2015 for Jammu & Kashmir and the savings of the gross budgetary support of roughly ₹170 billion (~$2.28 billion).
Under the DDUGJY rural electrification program, the power ministry has approved 921 projects to electrify 1,21,225 un-electrified villages. The program has also achieved intensive electrification of 592,979 partially electrified villages and provided free electricity connections to 39.75 million rural households below the poverty line.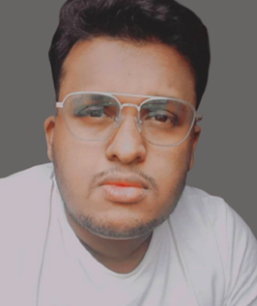 Arjun Joshi is a staff reporter at Mercom India. Before joining Mercom, he worked as a technical writer for enterprise resource software companies based in India and abroad. He holds a bachelor's degree in Journalism, Psychology, and Optional English from Garden City University, Bangalore. More articles from Arjun Joshi.