Two researchers from the Indian Institute of Technology (IIT) Kanpur claimed to have fabricated sub-modules from organic photovoltaic (OPV) cells on paper substrates.
According to the research team, OPV modules are suitable for large‐volume high‐throughput production and can become more environmentally sustainable with eco‐friendly flexible substrates such as paper.
The team worked on the OPV and evaluated the performance of 108 cm2 active area 12 by 12 cm OPV, built on 15 by 15 cm paper substrates with an active area power conversion efficiency (PCE) values up to 2.38 and 4.23%.
Interestingly, the OPV is suitable for indoor applications. The organic molecules' absorption spectrum could be tuned to match the spectrum of indoor light sources such as a fluorescent lamp, cool white light-emitting diode (LED) or the warm white LED.
Due to better spectrum matching, for 1000 lux cool‐white LED illumination, the power density demonstrated is up to 12 µW cm−2 for these modules, comparable to 13 µW cm−2 from a (standard illumination PCE 15%) silicon PV device for the same illumination.
These results obtained from the OPV paper substrate show its multiple applications, including integration with flexible electronic systems in ambient indoor lighting.
The most significant long-term advantage of this OPV technology is that it provides an excellent opportunity to generate power with a negligible impact on the environment.
These results make OPV an environment-friendly paper substrate, an attractive option for practical applications.
Meanwhile, a research team from South Korea claimed that they had developed a large-area organic solar photovoltaic module with higher efficiency. The researchers applied a spin-coating method to develop the large-area organic solar PV cell. Spin-coating is a low-cost method to apply uniform thin films on flat substrates through rapid rotations of the solvent and material solution to create an even covering.
Similarly, Toyobo Corporation Limited, along with the French government research institute, CEA, has come up with trial organic photovoltaics (OPV) small cells on a glass substrate along with high-level conversion efficiency in a dimly lit room. During the trial, the OPV modules were placed on a lightweight and thin PET (polyethylene terephthalate) film substrate.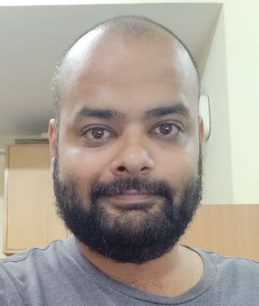 Rahul is a staff reporter at Mercom India. Before entering the world of renewables, Rahul was head of the Gujarat bureau for The Quint. He has also worked for DNA Ahmedabad and Ahmedabad Mirror. Hailing from a banking and finance background, Rahul has also worked for JP Morgan Chase and State Bank of India. More articles from Rahul Nair.