The Odisha Electricity Regulatory Commission (OERC) has allowed Grid Corporation of Odisha (GRIDCO) to relinquish the state's share of power from NTPC's Farraka and Kahalgaon thermal power stations.
The Commission added that GRIDCO should assess its solar renewable purchase obligation (RPO) for the coming years and, if required, may relinquish 14 MW of solar power bundled with thermal from both power projects.
GRIDCO had filed a petition seeking approval to relinquish the share of power from NTPC's thermal plants as specified in the power purchase agreement (PPA) beyond its useful life of 25 years.
Background
GRIDCO entered into a bulk power supply agreement on January 1, 1993, to purchase power from NTPC's thermal power plants. The power allocation to Odisha from Farraka Super Thermal Power Station I & II is 14.18% (227 MW), including solar equivalent thermal power of 9 MW. From the Kahalgaon Super Thermal Power Station, the allocation is 15.77% (133 MW), including solar equivalent thermal power of 5 MW.
As both the projects completed their useful life of 25 years on July 1, 2021, and August 1, 2021, respectively, GRIDCO had asked NTPC about their future plans to supply power from these plants beyond the useful life.
NTPC said that it had not considered such a proposal for any NTPC stations. However, in its earlier notification, the Ministry of Power had issued guidelines enabling the distribution companies (DISCOMs) to give up their share of power from central generating stations after the expiry of the PPA.
The request for relinquishment of such power is to be submitted only after the approval of the State Commission.
GRIDCO, in its submission, argued that it had sought such relinquishment due to necessity as the rate of procurement power from the said power stations was very high. Also, surplus power in the state is expected to continue up to the year 2029-30 as per the availability-demand projection.
GRIDCO had served notice to NTPC to relinquish 346 MW power from both the thermal plants pending necessary approval from OERC. But NTPC contended that GRIDCO could not serve a notice to NTPC without permission from OERC.
NTPC argued that GRIDCO could not retain a part of the power from Kahalgaon and Farraka power stations and surrender the balance power. GRIDCO was not in a power surplus situation as per the figures given by the Central Electricity Authority, which was more authentic than GRIDCO's data.
Commission's analysis
The Commission observed that the Ministry of Power's notification enables the DISCOMs to continue or exit from the PPA after completing the term beyond 25 years.
The Commission observed GRIDCO had tied up 999 MW of solar capacity and 479 MW of non-solar capacity, totaling 1,478 MW towards meeting the renewable purchase obligation (RPO) up to FY 2021-22. Also, it had to add around 2,477 MW additional renewable capacity for meeting the RPO trajectory of 25% by FY 2029-30.
The Commission noted that since GRIDCO was the designated entity for the PPA execution with central generators, it was allowing the request to relinquish the state's share of power (346 MW) from both thermal power plants.
The Commission added that GRIDCO had tied up with the Solar Energy Corporation of India and others to procure an adequate quantum of solar power for meeting its solar RPO. Considering the tied-up solar capacity and capacity to be tied up in the future, GRIDCO should estimate its solar RPO for future years. If required, GRIDCO may also relinquish the 14 MW solar equivalent bundled thermal power from both projects.
Earlier this month, OERC had approved the power sale agreement executed between  SECI and GRIDCO to procure power from a 270 MW solar project to fulfill its RPO.
Subscribe to Mercom's real-time Regulatory Updates to ensure you don't miss any critical updates from the renewable industry.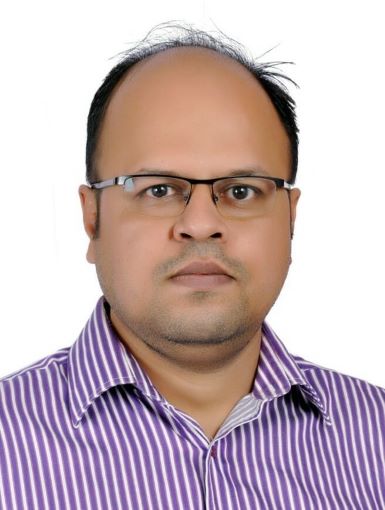 Rakesh Ranjan is a staff reporter at Mercom India. Prior to joining Mercom, he worked in many roles as a business correspondent, assistant editor, senior content writer, and sub-editor with bcfocus.com, CIOReview/Silicon India, Verbinden Communication, and Bangalore Bias. Rakesh holds a Bachelor's degree in English from Indira Gandhi National Open University (IGNOU). More articles from Rakesh Ranjan.