Pune-based biofuel company Greenjoules has raised ₹330 million (~$4.52 million) in a 'Series A' round of funding from Blue Ashva Capital through its Blue Ashva Sampada Fund.
Blue Ashva Capital is an investment firm based out of Singapore and India, backing sustainable and profitable businesses that solve challenges in food and agriculture, energy and environment, health and wellness, and money and finance.
The funds raised include equity and debt component and will be utilized to set up commercial-scale waste-to-energy plants and invested in new research and development initiatives.
Greenjoules specializes in making renewable biofuels, better known as 'drop-in fuels,' or second-generation biofuels. The fuel is based on agricultural residue and renewable wastes from agro-processing industries. It can be used for industrial applications (to power boilers, gensets) and commercial applications (diesel-powered vehicles).
Biodiesel technology is not new, although one of the key barriers to its adoption is its dependence on food products like edible oil, oilseeds, etc., as raw material.
Meanwhile, Greenjoules biofuels use non-food and non-feed wastes as feedstock to manufacture biofuels. The fuel is manufactured to the 'BIS1460 Standards' followed by petroleum diesel. The biofuel can be used without any modification to the current diesel engines, gensets, or boilers, making it a direct replacement for petroleum diesel.
The company is currently serving several large enterprise customers from its biorefinery in Chakan, Pune. It plans to significantly scale up production by setting up a large facility near Pune to cater to the increasing demand for green diesel.
"Greenjoules' vision of being a major player in the waste-to-energy market gets a boost with Blue Ashva Capital's investments. The 2018 biofuels policy of the central government intends to convert 5% of all diesel consumed to biofuels by 2030. This will further add opportunities for us in the years to come," said V.S. Shridhar, Co-founder and Chief Executive Officer of Greenjoules.
"We are excited to work with Greenjoules to bring this novel green diesel to the market," said Satya Bansal, Founder, Blue Ashva Capital.
In 2018 the central government had approved the National Policy on Biofuels – 2018. Biofuels in India are of strategic importance as they augur well with the government's ongoing initiatives, such as Make in India, Swachh Bharat Abhiyan, and Skill Development. Biofuels offer great opportunity to integrate with the ambitious goal of doubling farmers' income, import reduction, employment generation, waste-to-wealth creation. The biofuels program in India has  largely been impacted due to the sustained non-availability of domestic feedstock for biofuel production, which needs to be addressed. The National Policy on Biofuels would help change the trend.
In 2019, the Cabinet Committee on Economic Affairs approved the review of guidelines for granting authorization to market transportation fuels. It scrapped the rule that mandating companies seeking authorization to commit at least ₹20 billion (~$282.8 million). Now, the entities only need to have a net worth of ₹2.5 billion (~$35.2 million). The new policy is expected to open doors for the wider adoption of biofuels and other forms of alternative fuels. The authorized entities also have to install facilities for marketing at least one new generation alternate fuel, like CNG, LNG, biofuels, electric charging at their proposed retail outlets within three years of operationalization of the outlet.
Biofuels are also known to be one of the key technologies to tackle the menace of air pollution plaguing India.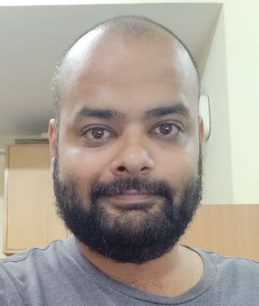 Rahul is a staff reporter at Mercom India. Before entering the world of renewables, Rahul was head of the Gujarat bureau for The Quint. He has also worked for DNA Ahmedabad and Ahmedabad Mirror. Hailing from a banking and finance background, Rahul has also worked for JP Morgan Chase and State Bank of India. More articles from Rahul Nair.