The Greek Minister of Development and Investments and the Greek Minister of Environment, Energy, and Climate Change approved two 'Important Projects of Common European Interest (IPCEI)' floated by US-based fuel cell manufacturer Advent Technologies.
The two projects – Green HiPo and White Dragon – were among the five projects out of 20 submitted that received approval from a special interministerial committee of experts. The projects are part of the Hydrogen Technologies IPCEI and now await approval at the European Union level.
Blue Med – a project focused on blue and green hydrogen production likely to start in 2025, H2CAT TANKS – project for constructing hydrogen storage for the transport sector, and H2CEM – TITAN – a project for the production, storage, and use of green hydrogen for combustion to produce energy in furnaces for carbonizing the cement factories of the Greek firm TITAN, are the other three projects approved by the government.
Advent will receive a final notification once they demonstrate to European Commission the project's economic, environmental, financial, social, and technical feasibility coupled with the positive spillover effects to the European economy.
The two projects will replace Greece's largest coal-fired plants with renewable solar energy parks, supported by 4.65 GW green hydrogen production and a 400 MW fuel cell heat and power production.
The White Dragon project would employ large-scale renewable electricity to produce green hydrogen through electrolysis in Western Macedonia to decarbonize Greece's energy system. Advent maintains its high-temperature proton exchange membrane (HT-PEM) fuel cells would supply all of Greece with clean electricity and heat.
The heat generated by the project would be used in conjunction with the district heating networks of Western Macedonia, and in the future, would be rolled out to other applications that require a heating and cooling system, such as industrial workings data centers and greenhouses.
The White Dragon project aims to develop an integrated hydrogen industrial research center within the hydrogen high technology, research, development, and innovation center expected to be established in Western Macedonia.
Meanwhile, the Green HiPo project focuses on developing, designing, and manufacturing HT-PEM fuel cells to produce heat and power. The project would be based in Western Macedonia and aid the region's transition from a coal-based economy to a greener economic model. HiPO complements White Dragon, and If both are fully approved, it will produce the fuel cells that will power White Dragon's green energy plan.
According to Advent, a new HT-PEM fuel cell manufacturing facility would contribute to Western Macedonia's economic development by providing approximately 1,400 jobs in innovative sustainable technology. The facility will initially manufacture 15 kW/units fuel cells, gradually reaching 120 kW, and then 1 MW scale single units before becoming a multi-MW platform.
The chairman and CEO of Advent, Dr. Vasilis Gregoriou, said, "We are thrilled with this news that the Greek government has approved the White Dragon and Green HiPo projects in the first wave of the IPCEI projects. This decision demonstrates the commitment by Greece and the EU to rapidly decarbonize power production."
Last year, Greece had approved a budget of €2.02 billion (~$2.47 billion) to develop four renewable energy projects totaling 2.81 GW. The country is also likely to spend $5.9 billion to neutralize the economic impact of phasing off lignite-based power generation.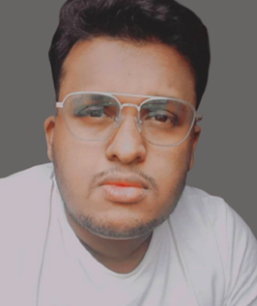 Arjun Joshi is a staff reporter at Mercom India. Before joining Mercom, he worked as a technical writer for enterprise resource software companies based in India and abroad. He holds a bachelor's degree in Journalism, Psychology, and Optional English from Garden City University, Bangalore. More articles from Arjun Joshi.