Germany's solar photovoltaic (PV) installations in November 2020 reached 480.84 MW, according to the latest numbers announced by the Federal Network Agency (Bundesnetzagentur).
The new figures indicate an increase of 14.5% (61 MW) over the 420 MW installed in October 2020. The country had installed 387 MW in September. Germany had installed 269 MW in November 2019.
The cumulative solar power capacity at the end of November 2020 reached 53.66 GW.
Recently, the German Federal Network Agency had announced the auction results for solar and onshore wind projects. The agency received a total of 45 bids aggregating 264.15 MW of solar projects for its 256.9 MW tender. The lowest bid quoted was €0.048 (~$0.059)/kWh, and the highest was €0.052 (~$0.064)/kWh. The average quoted price for the tender was €0.051 (~$0.062)/kWh.
In the 202 MW wind and solar auction concluded in November, solar bids won the full capacity, as revealed by Bundesnetzagentur. The tender was oversubscribed by 518 MW, and there was not a single bid for wind projects. The federal network agency awarded 43 bids with a total capacity of 202 MW. The lowest bid for the tender was €0.052 (~$0.06)/kWh, and the highest bid was recorded to be €0.054 (~$0.065)/kWh. The average bid was €0.053 (~$0.062)/kWh for the tender.
In September 2020, Germany had approved amendments to the 'Renewable Energy Sources Act'  to expand renewable energy up to 65% by 2030. Under these amendments, the government proposed to issue solar tenders of nearly 1.9 to 2 GW capacity.
Germany plans to enhance its cumulative solar capacity from the current 52 GW to 83 GW in 2026 and 100 GW in 2030. It added about 1.22 GW of new solar photovoltaic (PV) installations in the third quarter of 2020 (Q3 2020), a 34% increase from the same quarter last year. However, installations during the quarter were about 2.6% lower than the preceding quarter.
The country had installed about 1.25 GW of solar projects in Q2 2020 despite the global Coronavirus pandemic.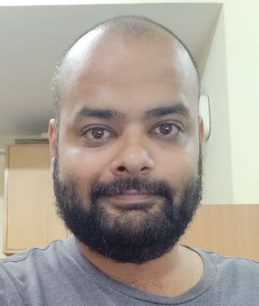 Rahul is a staff reporter at Mercom India. Before entering the world of renewables, Rahul was head of the Gujarat bureau for The Quint. He has also worked for DNA Ahmedabad and Ahmedabad Mirror. Hailing from a banking and finance background, Rahul has also worked for JP Morgan Chase and State Bank of India. More articles from Rahul Nair.