Symbiotics, an investment firm specialized in emerging, sustainable, and inclusive finance, issued its first bond the proceeds of which are exclusively used to finance renewable energy projects.
It raised ₹1.26 billion (~$17.4 million) for Fourth Partner Energy Limited, a distributed solar energy firm.
The bond proceeds are to be fully used for a four-year, senior unsecured, local currency loan to Fourth Partner Energy.
The bond was issued by Symbiotics' sponsored bond issuance platform. The investors in the bond are ASN Groenprojectenfonds at ₹345 million (~$4.6 million), Triodos Groenfonds for ₹345 million (~$4.6 million), and Symbiotics' advisory and mandated fund with ₹570 million (~$7.7 million).
Pradhyum Reddy, head of corporate finance at Fourth Partner Energy, said, "This line of credit from marquee impact investors like Symbiotics, Triodos and ASN is testament to the role of commercial & industrial customers driving the transition to clean energy. We will be utilizing these funds to expand our distributed solar footprint. We have a healthy order book, and these two rounds of funding in quick succession, in what has otherwise been a challenging year, will allow us to execute these projects and adhere to our client commitments.!"
Fourth Partner Energy provides solar energy solutions to C&I, customers, in India, and manages ~400 MW across its distributed and open-access portfolios for over 150 clients. Fourth Partner Energy will allocate these funds to build and operate a large number of turnkey small and medium-scale solar systems installed on the roofs of Indian enterprises.
Fourth Partner was among the top three solar rooftop installers in India in the calendar year 2019, according to Mercom's India Solar Market Leaderboard 2020. Together, these top three installers accounted for nearly 22% of total rooftop installations in 2019.
Rosemarijn van der Meij, Fund Manager of ASN Groenprojectenfonds, commented: "C&I rooftop solar has vast potential in India. The country was hit hard by the COVID-19 crisis, yet local private companies must continue to develop their business. To do so, foreign direct investments are essential. Medium, small, and micro-enterprises, the backbone of the Indian economy, are likely to adopt solar energy at a large scale in the coming years. It is a cleaner and cheaper renewable energy alternative and provides tariff certainty for up to 25 years."
Other corporate funding deals by the company include the $15 million (~₹1.1 billion) raised in debt funding from responsAbility, a Switzerland-based development asset manager, a loan of ₹5 million (~$67,167) secured from Grameen Impact India, and the  ₹3.56 billion (~$50 million) revolving credit facility by Bank of America.
Image credit: By Vinaykumar8687 – Own work, CC BY-SA 4.0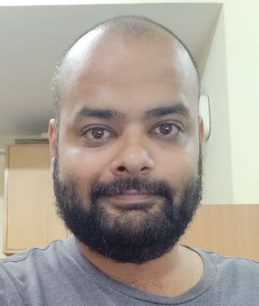 Rahul is a staff reporter at Mercom India. Before entering the world of renewables, Rahul was head of the Gujarat bureau for The Quint. He has also worked for DNA Ahmedabad and Ahmedabad Mirror. Hailing from a banking and finance background, Rahul has also worked for JP Morgan Chase and State Bank of India. More articles from Rahul Nair.