Surat Municipal Corporation (SMC) has issued two engineering, procurement, and construction (EPC) tenders for the survey, installation, testing, and commissioning of 4 MW of grid-connected solar projects in Surat, Gujarat.
Under the first tender, a 2 MW grid-connected solar power project must be commissioned in the Surat bus rapid transit system (BRTS) route from ONGC Bus station to Central Mall under the renewable energy service company (RESCO) model.
Under the second tender, a 2 MW grid-connected solar power project must be commissioned in the Surat BRTS route from Y-Junction to Veer Narmad University under the RESCO model.
Both the projects will be installed along the respective routes to generate solar power to be transmitted to the nearest substation.
Contractors must provide 25 years of comprehensive operation and maintenance of the projects.
The last day to submit the bids for both tenders is August 30, 2022. Both the bids will be opened on September 1, 2022.
The scope of work includes the supply of consumables and spares, wear and tear, overhauling and replacement of damaged modules, and other parts of the rooftop projects. The contractors must also provide the on-site dedicated workforce for 25 years.
The contractor has to lay underground high-tension (HT) cable from the BRTS route to the Gujarat Energy Transmission Corporation (GETCO) substation.
Bidders must submit an earnest money deposit of ₹5 million (~$63,225) per bid. The cost of tender fees is ₹21,240 (~$268) per tender. Selected bidders must furnish a security deposit-cum-performance guarantee of ₹2.5 million (~$31,611) million per successful bid within ten days of the work order.
Bidders must be solar module manufacturers, solar EPC developers, or authorized solar module distributors.
The average annual turnover of the bidders in the last three financial years ending at FY 2021-22 must not be less than ₹15 million (~$189,665). Their net worth during any year among the last three financial years should be positive.
Bidders must furnish the latest valid solvency certificate for ₹10 million (~$126,443) issued by a nationalized bank that is not more than one year old from the bid submission deadline.
Earlier this month, SMC issued a tender for 2 MW of grid-connected rooftop solar projects across various health centers, water distribution stations, and other government buildings in Surat.
Subscribe to Mercom's India Solar Tender Tracker to stay on top of tender activity in real-time.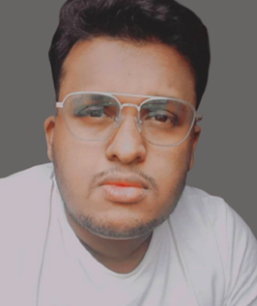 Arjun Joshi is a staff reporter at Mercom India. Before joining Mercom, he worked as a technical writer for enterprise resource software companies based in India and abroad. He holds a bachelor's degree in Journalism, Psychology, and Optional English from Garden City University, Bangalore. More articles from Arjun Joshi.