The Gujarat State Electricity Corporation Limited (GSECL) has invited bids for the design, engineering, supply, procurement, installation, and commissioning of 60 MW grid-connected solar power projects at various substations of the Gujarat Energy Transmission Corporation (GETCO) in the Kutchh district of the state.
The projects will be developed at Sukhpar (15 MW), Chandavada (34 MW), and Kakarva (11 MW).
The scope of work involves the design, supply, engineering, procurement, and construction of 60 MW grid-connected solar power projects, ranging from 10 MW to 55 MW, along with the evacuation of power to the GETCO's 66 kV substation through construction, erection, testing and commissioning of the 66 KV bay.
The successful bidder will also have to take care of the operation and maintenance activities of the project for five years.
The last date to submit the bids online is November 30, 2021, and bids will be opened on December 6. The pre-bid meeting will take place on November 16.
The project's estimated cost is ₹2.4 billion (~$31.95 million), and interested bidders will have to submit an amount of ₹24 million (~$319,540) as an earnest money deposit.
The successful bidder will have to furnish a performance bank guarantee equivalent to 10% of the contract value within seven days, along with the acceptance of the letter of intent.
The cumulative turnover of the bidder in the last three financial years should be at least ₹1.68 billion (~$22.37 million), and the net worth of the bidder in the previous financial year should be positive. If the bidder is a 100% subsidiary company and does not satisfy the annual turnover criteria, its holding company must meet the stipulated turnover requirements.
The solar modules to be used in the project should be from the Approved List of Models and Manufacturers (ALMM) issued by the Ministry of New and Renewable Energy. The modules must be of crystalline silicon technology with 72 cell configuration and a minimum of 300 Wp and above wattage.
Last month, GSECL issued an e-tender inviting consultancy services to verify the designs and drawings of 25 solar photovoltaic projects. The projects with capacities of 10 MW to 100 MW are located near GETCO's wasteland across Gujarat.
Earlier, GSECL had invited bids for the design, engineering, supply, installation, and commissioning of 224 MW of grid-connected solar projects ranging from 10 MW to 55 MW at various substations of GETCO.
According to Mercom's India Solar Tender Tracker, GSECL has so far floated tenders for 1,651 MW of solar projects.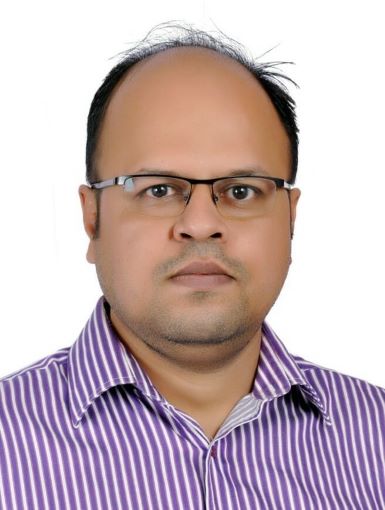 Rakesh Ranjan is a staff reporter at Mercom India. Prior to joining Mercom, he worked in many roles as a business correspondent, assistant editor, senior content writer, and sub-editor with bcfocus.com, CIOReview/Silicon India, Verbinden Communication, and Bangalore Bias. Rakesh holds a Bachelor's degree in English from Indira Gandhi National Open University (IGNOU). More articles from Rakesh Ranjan.