The Delhi Government presented its budget for 2021-22, highlighting several sops for electric vehicles, electric public transportation, and solar projects.
The Delhi Government has allocated ₹ 32.27 billion (~$442.18 million) for the Energy sector.
On Tuesday, March 9, 2021, Delhi's Finance Minister, Manish Sisodia, while tabling the budget, said that Delhi is possibly implementing the world's most progressive electric vehicle (EV) policy.
The policy is valid for three years. It aims to speed up EV adoption, primarily of two-wheelers, public and shared transport vehicles, and goods carriers. The state government plans to boost the adoption of battery electric vehicles, contributing to 25% of all new vehicle registrations by 2024. The policy has been implemented from August 2020, making Delhi an 'electric vehicle capital.'
According to Sisodia, before the EV policy, the total number of electric vehicles among the newly purchased vehicles in Delhi was 0.2%. Post policy implementation, 7,000 new electric vehicles have been purchased in Delhi. While comparing the figures for the last three months, 2,621 electric vehicles were purchased out of a total of 1,18,482 newly purchased vehicles.
Sisodia has claimed that due to the new policy, the share of electric vehicles has increased from 0.2% to 2.21%. The government has set a target to ensure that at least 25% of the new vehicles registered in Delhi will be electric vehicles by 2024.
Delhi is the first city where road tax and registration fees for all-electric vehicles have been waived, and maximum subsidy is being given for the entire electric vehicle infrastructure.
At present, 72 public charging stations for electric vehicles are functioning in Delhi. Soon this number is likely to reach 500. In this regard, rapid charging points are also being built similar to London. The Delhi government aims to have at least one e-charging station every 3 Kms in Delhi.
Last month, Delhi Transco Limited had floated a tender for setting up electric vehicle charging and battery swapping stations under packages (sites) A – J across the national capital territory of Delhi.
The government hopes that when India celebrates its 100th Independence Day, Delhi will be 100% free from vehicular pollution. Sisodia, in his speech, said that it is an aspirational dream to convert the entire transport system of Delhi into an electric vehicle system in the next 25 years.
In February this year, Delhi's Chief Minister Arvind Kejriwal launched the 'Switch Delhi' campaign, a mass awareness program to sensitize Delhi citizens about the environmental benefits of switching to electric vehicles. The campaign also aims to make citizens aware of the incentives and infrastructure being developed under Delhi's EV policy.
To promote the e-bus in the public transport sector, the government is preparing to bring 1,300 e-buses on the roads. For this, a tender has been put in place for 300 e-buses, and they will hit the roads by December this year. One thousand new e-buses will be on the roads by the middle of next year.
Earlier in January this year, the Transport Department, Government of National Capital Territory of Delhi (GNCTD), had floated a request for qualification and proposal for the operation of 575 electric buses at three clusters in the city.
The government has conceived the Delhi Solar Energy Policy under which solar units would be set up on most government buildings, schools, technical institutes, courts, etc.
In November 2020, The South Delhi Municipal Corporation (SDMC) and NTPC had signed a memorandum of understanding (MoU) to install solar systems on over 200 SDMC buildings to save on power bills and generate revenue.
Similarly, The Delhi Metro Rail Corporation Limited (DMRC) had also invited bids for 2 MW of rooftop solar projects on staff quarters and other buildings of DMRC under the renewable energy service company (RESCO) model.
According to Sisodia, as of January 2021, approximately 4,664 solar power units with an aggregated capacity of 193 MW had been installed in Delhi. Around 200 acres of land for installing solar power plants have been offered by farmers under the 'Mukhyamantri Kisan Aay Badhotary Yojna.'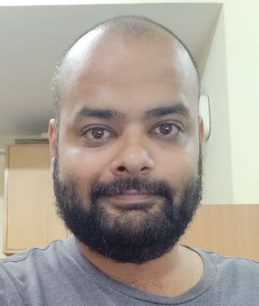 Rahul is a staff reporter at Mercom India. Before entering the world of renewables, Rahul was head of the Gujarat bureau for The Quint. He has also worked for DNA Ahmedabad and Ahmedabad Mirror. Hailing from a banking and finance background, Rahul has also worked for JP Morgan Chase and State Bank of India. More articles from Rahul Nair.