Dakshin Haryana Bijli Vitran Nigam (DHBVN) has invited bids for the empanelment of agencies for the design, supply, installation, testing, and commissioning of grid-connected rooftop solar systems of 1 kW to 500 kW capacity in residential premises under 11 operation circles of DHBVN.
The circles in which the rooftop solar systems will be installed are Sirsa, Fatehabad, Hisar, Jind, Bhiwani, Narnaul, Rewari, Gurugram-I, Gurugram-II, Faridabad, and Palwal.
The successful bidder will have to finish the installation of the rooftop solar systems within 30-90 days, depending on the capacity, and take care of the operation and maintenance activities of the project for five years.
The last date to submit the bids is April 1, 2022. Bids will be opened on April 6.
The successful enlisted firm will have to provide a performance bank guarantee at ₹2,000 (~$26.19)/KW subject to a maximum of ₹1.5 million (~$19,646) within 15 days from the date of issue of the detailed letter of empanelment.
The minimum performance bank guarantee amount for rooftop systems up to 1 kW capacity has been set as ₹100,000 (~$1,309). The minimum performance bank guarantee for rooftop systems greater than 1 kW and up to 3 kW has been set as ₹200,000 (~$2,619). Similarly, for rooftop systems above 3 kW and up to 500 kW, the minimum performance bank guarantee has been set as ₹500,000 (~$6,548).
The MNRE will provide central financial assistance (CFA) of up to 40 % for rooftop systems with a 3 kW capacity or below. For rooftop systems of capacity above 3 kW and up to 10 kW, the CFA of 40% would be applicable only for the first 3 kW capacity, and for capacity above 3 kW, the CFA would be limited to 20%.
For group housing societies or residential welfare associations, CFA will be limited to 20% for installing the rooftop system to supply power to common facilities. The capacity eligible for CFA will be limited to 10 kW per house.
The CFA for the residential sector will be permissible only if indigenously manufactured solar modules with solar cells are used in the system.
The successful bidder should use modules only from the Approved List of Models and Manufacturers (ALMM) to qualify for CFA or subsidy.
The bidder should have experience successfully installing and commissioning rooftop solar power projects to participate in the bidding process.
The empanelment of agencies will be based on the eligibility criteria set out by DHBVN:
The bidder must quote the price for the solar systems based on the benchmark cost provided by MNRE.
The output peak watt capacity of the solar modules should not be less than 90% at the end of ten years and 80% at the end of 25 years.
In case of a delay in installation or commissioning of the system, the agency will be charged a penalty at 0.5% per week or part thereof plus applicable GST on the total system cost subject to a maximum of 10% of total system cost plus applicable GST, levied by DHBVN.
Last August, the Uttar Haryana Bijli Vitran Nigam invited expression of interest for empanelment of agencies to set up grid-connected residential rooftop solar systems of capacities ranging from 1 kW to 500 kW in 10 separate locations that fall under the jurisdiction of UHBVN.
Earlier, the Haryana Renewable Energy Development Agency had invited bids to install 10.4 MW of grid-connected rooftop solar projects both with and without battery storage at various locations across the state.
Subscribe to Mercom's India Solar Tender Tracker to stay on top of tender activity in real-time.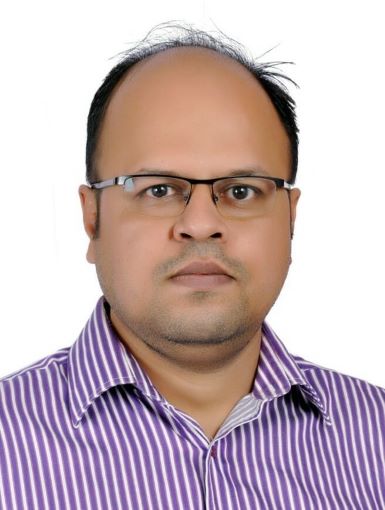 Rakesh Ranjan is a staff reporter at Mercom India. Prior to joining Mercom, he worked in many roles as a business correspondent, assistant editor, senior content writer, and sub-editor with bcfocus.com, CIOReview/Silicon India, Verbinden Communication, and Bangalore Bias. Rakesh holds a Bachelor's degree in English from Indira Gandhi National Open University (IGNOU). More articles from Rakesh Ranjan.