The National Solar Energy Federation of India (NSEFI) has written a letter to the Principal Secretary (Energy), Government of Maharashtra, listing its suggestion for the 'Unconventional Energy Generation Policy' of the state.
The Maharashtra government has recently released the policy to promote non-conventional source-based energy generation.
The policy is divided into two parts. In the first part of the policy, the state aims to implement 17,360 MW of transmission system-connected renewable power projects by 2025. This includes 12,930 MW of solar power projects, 2,500 MW of wind energy projects, 1,350 MW of co-generation projects, 380 MW of small hydro projects, and 200 MW of urban solid waste-based projects.
NSEFI in its letter has stated that its members, who are independent power producers (IPPs), would like the state government to consider their inputs with regards to the deployment of hybrid projects in the state before finalizing the RE Policy.
A waiver on 'electricity duty' for hybrid energy
According to NSEFI, electricity duty has been waived off for ten years for solar and wind projects in Maharashtra.
NSEFI has suggested that electricity duty should be waived off for a minimum of 15 years for hybrid projects considering they are capital intensive compared to pure solar or wind. Furthermore, hybrid projects provide better utilization of natural resources and evacuation infrastructure while minimizing renewable energy-based power's intermittency.
Wind-solar hybrid projects involve complexities in design, project execution, operations, and maintenance compared to pure-play solar or wind projects.  It is generally difficult for a consumer to invest and maintain hybrid projects independently. Instead, it makes sense to rely on established renewable energy developers to provide clean energy to Maharashtra consumers under third-party/captive sale mode hybrid projects.
Levy of transmission charges on a ₹/kWh basis
According to NSEFI, solar-wind hybrid projects could also be encouraged by discontinuing the levy of transmission charges on a per unit basis and instead levy transmission charges on the full capacity. This will encourage developers to optimize their hybrid projects so that transmission charges are minimized against the present mechanism wherein transmission charges are applicable at twice the rate applicable on conventional energy on renewable transactions.
For the project to get recognized as a solar-wind hybrid project, secondary renewable sources' capacity should not be linked with the primary renewable source's rated power capacity. NSEFI also suggested that there should not be any minimum storage capacity restriction for an energy storage project with an energy generation source.
The NSEFI had also appealed to the Ministry of New and Renewable Energy (MNRE) to rescind the net metering clause, saying that MSMEs (Micro, Small and Medium Enterprises) in the segment will be adversely affected.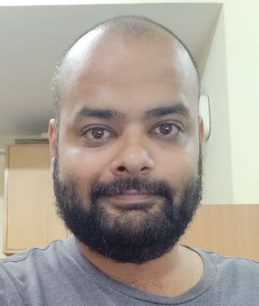 Rahul is a staff reporter at Mercom India. Before entering the world of renewables, Rahul was head of the Gujarat bureau for The Quint. He has also worked for DNA Ahmedabad and Ahmedabad Mirror. Hailing from a banking and finance background, Rahul has also worked for JP Morgan Chase and State Bank of India. More articles from Rahul Nair.