The Energy Efficiency Services Limited (EESL) has invited bids to empanel consultants for a detailed project report (DPR) for solar power projects in West Bengal, Bihar, Jharkhand, and northeastern states of India.
The last date for the submission of bids is August 24, 2020, and the pre-bid meeting will take place on August 10, 2020. Interested bidders will have to submit an amount of ₹5,000 (~$66.67) as the empanelment fee.
The bidder should have experience executing similar works for a minimum cumulative capacity of 500 kW for rooftop solar at five different sites or a minimum cumulative capacity of 1.5 MW at three different sites in the last three years.
The bidder should not have suffered any financial loss in the last three financial years as on the date of the techno-commercial bid opening. If the company has been registered for only one or two years, then it should be profitable for the entire duration after the incorporation. The net worth of the bidder in the last financial year should not be less than 100% of the paid-up share capital. The average annual turnover of the bidder in the last three financial years should be at least ₹300,000 (~$4,000). If the company has been registered for only one or two years, the bidder should have an average annual turnover of ₹300,000 (~$4,000) in each financial year.
The validity of enrolled consultants will be for a year from the enrolment date, which can be extended by another year by EESL.
In March this year, EESL issued a tender for 20 MW of grid-connected rooftop solar power projects. The rooftop projects will be installed atop various buildings in Andhra Pradesh. According to the tender document, the systems will be installed under the RESCO model.
Earlier, it floated an invitation for bids to construct power evacuation bays and transmission lines for nearly 300 MW of solar projects in Maharashtra.
Previously, Mercom had reported that EESL had issued a request for selection to install 100 MW of solar power generating projects in the state of Maharashtra. The EESL had called for bids for developing projects in the range of 1-2 MW or higher at different locations and sub-stations across Maharashtra.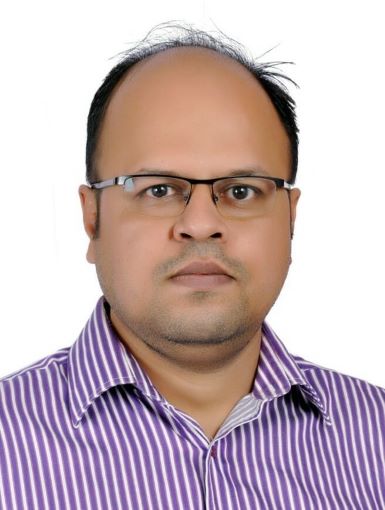 Rakesh Ranjan is a staff reporter at Mercom India. Prior to joining Mercom, he worked in many roles as a business correspondent, assistant editor, senior content writer, and sub-editor with bcfocus.com, CIOReview/Silicon India, Verbinden Communication, and Bangalore Bias. Rakesh holds a Bachelor's degree in English from Indira Gandhi National Open University (IGNOU). More articles from Rakesh Ranjan.