The Indian government is doing its best to boost domestic manufacturing under the 'Aatmanirbhar Bharat' initiative.
In April last year, the Union Cabinet approved the production-linked incentive (PLI) program to push gigawatt-scale manufacturing of high-efficiency solar photovoltaic modules with an outlay of ₹45 billion (~$605 million). The budget was increased to $240 billion (~$3.03 billion). The general perception is that this program benefits bigger manufacturers than smaller ones.
According to Mercom India Research, India has a manufacturing capacity of 4.5 GW for solar cells and 24 GW for modules. Manufacturers operating below 100 MW have old technologies operating totaling 6 GW. Considering the recently auctioned 8.7 GW of vertically integrated module capacity under the PLI program and expansions outside the PLI program, India can expect about 40 GW of module production by 2024.
In addition to the PLI program, implementing the Basic Customs Duty (BCD) and the Approved List of models and Manufacturers (ALMM) list are significant steps in boosting domestic manufacturing and making it competitive.
Currently, there are around 57 GW of solar projects under various stages of development and around 37 GW of projects tendered and pending auction, which points to the opportunity it presents for the domestic manufacturing segment.
The landed cost of solar modules has increased since BCD was effective on April 01, 2022. There has also been a rise in the prices of other components.
The Mercom India Solar Summit 2022, being held on July 28-29 in New Delhi, dedicated a session to discuss domestic manufacturing titled 'Solar Manufacturing-Meeting Demand and Price Expectations.'
The panelists were Avinash Hiranandani, Global CEO & MD, RenewSys; Ivan Saha, CEO, Vikram Solar; Gaurav Sood, CEO, Sprng Energy; and Anurag Garg, COO Solar Business, Jakson. Priya Sanjay, Managing Director, moderated the session.
Demand-supply gap
Speaking on the demand side and the capability of domestic manufacturers to meet the demand for modules, Avinash Hiranandani said that the manufacturers were well-equipped to meet the growing demand. "Currently, we have 3 GW of EVA capacity and 4GW of backsheet capacity. The glass plus transparent backsheets are also competitive and can compete with the glass-glass backsheets. Technology changes every two years, making it difficult for manufacturers to cope."
Anurag Garg said, "Jakson had a capacity of only 80 MW. Quality has never been an issue with domestic manufacturing. It is the technology that has pegged the Indian manufacturers back. There is a demand-supply gap, and we should think about bridging this gap."
Challenges for domestic manufacturers
With the imposition of BCD, domestic manufacturers in the special economic zones (SEZs) are having a tough time. Many stakeholders believe the duty would spell the death knell for SEZ manufacturing units.
"The manufacturing units in SEZs have been at the receiving end of the imposition of the BCD. Another challenge is the supply chain disruption. It becomes difficult to expand capacity if the supply chain for building modules is not in place. Also, policy uncertainty is affecting the manufacturing business. Our products are indeed more expensive than the Chinese products, but we need time to scale up, and it will happen," said Hiranandani.
"The manufacturing industry is ramping up, and there's no denying that we'll be in good shape in the coming years. Regarding the timing of BCD implementation, we can say that the imposition of 25% BCD on solar cells is not such a great thing as the duty was put in place even before the ramping up of the solar cell manufacturing capacity," he added.
Gaurav Sood said, "Now, the duties have been imposed, which will significantly impact the 280 GW solar target set by the government. The government should assess where it is leading everyone two years down the line. Currently, there is limited standalone cell manufacturing capacity in the country."
Ivan Saha agreed. " The expansion of manufacturing capacity is difficult because of the difficulty in various parts of the supply chain. Not everyone can scale the technology as it keeps changing every two to three years, which would cost a lot of money. We should start with polysilicon, wafers, solar cells, and then modules. This is the way to go. We should have the whole ecosystem in place. The polysilicon value chain will not develop on its own, and it would require big investments."
Saha pointed out that it took China ten years to show the kind of maturity it is showing now, and it will take India five to seven years to reach the same level of maturity.
At least 90% of cells are imported from China, increasing the project's cost. In the last six months, a 15% duty has been imposed on various components, and polysilicon prices have also increased, which is not good for the developers.
"Another challenge is the technological advancements that are taking place. To keep pace with technology, we have to spend a lot of money which is impossible for everyone. The important thing is that we should concentrate on technologies that don't become obsolete in two to three years, thus making it for domestic manufacturers to move forward," added Garg.
"As developers, we always look to make the sector competitive, or we will struggle. Meeting the target of 280 GW by 2030 is a tall order. Even achieving 70% of the target will be a significant achievement," Sood noted.
Saha said that the government's intentions are very clear. It's the implementation of policies that is the main impediment.
Saha said, "If there's uncertainty, everyone gets caught up in between. The import of manufacturing equipment from China is also a big challenge. Also, getting the right workforce for equipment installation needs attention."
Collaboration the key
Saha highlighted the need for collaboration between various agencies: "States also need to play their part in this. They should collaborate closely with the center. There's a need for the federal push to increase. Manufacturers and developers should also collaborate with each other. Right now, they are going in opposite directions, which is not a good thing. Risk management, collaboration, and trust are essential for things to move forward and help the country in achieving the 2030 target."
Sood said, "It is a learning curve for everyone. The situation is very challenging if the polysilicon prices don't decrease. I think the next two to three years will be really difficult for developers as well as manufacturers."
"The government is doing its bit, but things need to move faster. It's not about the quality. There is also a need to set up manufacturing units for ancillaries. In the PLI program also, there is no incentive for ancillaries. Manufacturing units for glass and backsheets require huge investments. Support is required for the whole manufacturing ecosystem," Garg said.
The Mercom India Solar Summit will continue on Day 2 on July 29, 2022, covering various topics like manufacturing, technological innovations, solar for C&I, large-scale solar development, and financing of solar projects.
You can register for the event here.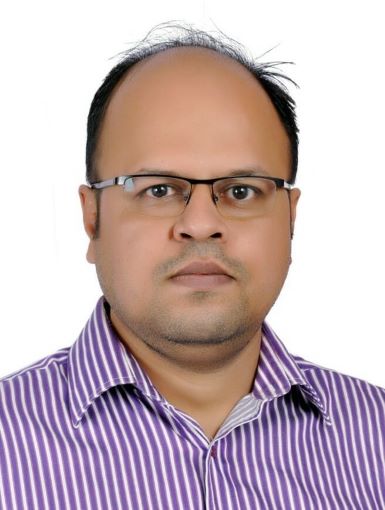 Rakesh Ranjan is a staff reporter at Mercom India. Prior to joining Mercom, he worked in many roles as a business correspondent, assistant editor, senior content writer, and sub-editor with bcfocus.com, CIOReview/Silicon India, Verbinden Communication, and Bangalore Bias. Rakesh holds a Bachelor's degree in English from Indira Gandhi National Open University (IGNOU). More articles from Rakesh Ranjan.