Norwegian independent energy expert and assurance provider DNV has published a recommended practice, 'Seismic Design of Wind Power Plants,' aimed at guiding developers and operators in mitigating challenges of earthquakes on wind power plants in seismic zones in the Asia Pacific and the US.
The recommended practice aims to minimize cost, warranty, and liability risks and optimize wind power project design in these areas.
The recommended practice is a global collaborative effort responding to a joint industry project – Alleviating Cyclone and Earthquake Challenges for Wind Farms (ACE). ACE saw participation from wind industry leaders, including original equipment manufacturers (OEMs), project developers, designers, and experts from Asia Pacific, Europe, and North America.
It took 18 months to collate enough experiences from cross-industry players to align wind turbine design methodologies for those extreme environmental conditions.
According to DNV, there's an increasing need to ensure that wind turbines and other assets such as offshore substations meet the challenging conditions seen in these regions. Guidance and industry consensus is vital to ensure momentum in wind power development while maintaining high safety standards and minimizing costs.
DNV maintains that this recommended practice can now be used as a technical reference for seismic design as part of the contract between industry stakeholders.
Head of the section for steel structures at DNV, Marcus Klose, said, "When DNV became involved in offshore wind farms in Taiwan in 2018, it was clear that earthquakes would be a potential design driver, in a way which had not been experienced in Europe, where offshore wind had its origins and where earthquakes were not a big issue."
"Projects in other regions were suffering from the same uncertainty, and DNV launched a joint industry project to tackle this challenge. With the support of 20 partners, we've now been able to create a guideline that will bring more transparency and reduce uncertainty in the design of onshore and offshore wind turbines."
According to a report released by the US Department of Energy, 16.8 GW of wind capacity was installed in the US last year. Wind accounted for 42% of all new capacity in 2020, representing an investment of $24.6 billion.
According to a report from Wood Mackenzie, a total of 114 GW of new wind capacity was added globally in 2020, representing an 82% increase year-over-year- the highest global annual installation on record.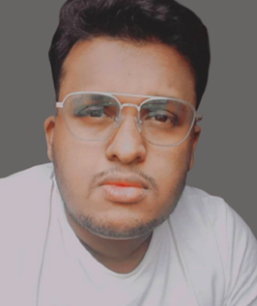 Arjun Joshi is a staff reporter at Mercom India. Before joining Mercom, he worked as a technical writer for enterprise resource software companies based in India and abroad. He holds a bachelor's degree in Journalism, Psychology, and Optional English from Garden City University, Bangalore. More articles from Arjun Joshi.