On Wednesday, June 9, 2021, temperatures in Delhi peaked at 42.2° Celsius as the heatwave gripped the nation's capital. With high temperatures before the onset of monsoon being quite a common phenomenon in the northern part of India, some parts of the national capital even hit 44° Celsius. But what seemed to have worsened the condition was high pollution levels, which is mostly attributed to the winter months in the city.
Delhi remains one of the most polluted cities in the world, with extremely poor air quality levels, especially around the onset of winter, when farmers in the neighboring states and districts burn the crop stubble to clear agricultural waste.
However, on Wednesday, clear skies and windy conditions blew in significant amounts of dust into the National Capital Region, spiking the particulate matter (PM) in the air. On Wednesday, the PM2.5 levels were at 356, while the PM10 levels touched 380, both well above the hazardous limits.
According to news reports, the Air Quality Index (AQI) deteriorated to the very poor category at 305 on Wednesday, compared to 205 AQI on Tuesday, which was still poor, and 180 AQI on Monday.
Similar pollution levels are expected on Thursday, June 10, with the maximum PM10 levels already hitting a staggering 862, while the maximum PM2.5 was at 224, which is still quite unhealthy. According to the Indian Meteorological Department (IMD), the temperatures and the pollution levels will come down in a few days with the arrival of the monsoon.
In 2018, the Delhi government had approved several measures to encourage clean energy to fight against air pollution, reported news agency Reuters. The city government had decided to offer financial incentives for restaurants switching to electric or gas tandoor ovens from coal. Apart from this, industries switching to piped natural gas would also be incentivized, the government had said.
In 2019, India had launched a program to battle the increasing level of pollutants in the air. The National Clean Air Program (NCAP) is a time-bound national-level strategy for pan-India implementation to tackle the increasing air pollution problem across the country.
The approach for this program includes collaborative, multi-scale, and cross-sectoral coordination between the relevant central ministries, state governments, and local bodies. City-specific action plans are formulated for 102 non-attainment cities identified for implementing mitigation actions under the new program.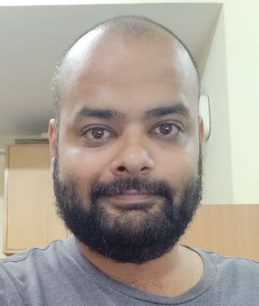 Rahul is a staff reporter at Mercom India. Before entering the world of renewables, Rahul was head of the Gujarat bureau for The Quint. He has also worked for DNA Ahmedabad and Ahmedabad Mirror. Hailing from a banking and finance background, Rahul has also worked for JP Morgan Chase and State Bank of India. More articles from Rahul Nair.