Here are some noteworthy cleantech announcements of the day from around the world:
SJVN signed a power purchase agreement (PPA) for 200 MW of grid-connected solar power project in Bihar. The PPA has been signed between SJVN and Bihar State Power Holding Company. The tentative cost of the project is 10 billion (~$128.95 million). It is expected to generate 421 million units (MU) in the first year and 10,512 MU over 25 years. The project is scheduled to be commissioned by November 2023.
Tata Motors has incorporated a wholly-owned subsidiary, 'TML Smart City Mobility Solutions,' for undertaking urban mass mobility business under an own, operate, and maintain model. With the launch of TML Smart City Mobility Solutions, the company intends to bring specific focus to its electric vehicles segment as a service offering across its portfolio of commercial vehicles. The company already has approximately 650 EV buses plying on roads across various cities in India with a cumulative coverage of more than 35 million kilometers and has operationalized 250+ EV buses in FY22.
Gurugram-based ACME Group signed an MoU with Japan-based Nippon Yūsen Kabushiki Kaisha (NYK Line) for cooperation in the green ammonia segment. NYK is a  Japanese shipping company that owns and operates a large fleet of ships, including container ships, bulk carriers, and LNG carriers. As per the MoU, the two companies will explore the possibility of NYK becoming a strategic shipping partner for ACME's green ammonia projects. ACME has commissioned a pilot green ammonia project in Rajasthan in India, and its joint venture partner Scatec is developing a 1.2 MTPA green ammonia facility in Oman in phases.
Siemens Gamesa announced that it would supply the 66 MW wind power project in Serbia to be set up by the state utility EPS. The Kostolac wind project is the first for Siemens Gamesa in the country, and the company will provide 20 SG 3.3-132 turbines to this site in the east of Serbia. The turbines have a rated power of up to 3.65 MW, and when installation is complete in 2024. The contract covers the wind farm's turnkey construction, including civil and electrical balance of the plant with sub-station. This will be the first wind project in Serbia financed by German development bank KfW and now the fourth wind park financed by KfW in the region to be implemented by Siemens Gamesa.
Ignacio Galán, Chairman of Iberdrola, announced at the World Economic Forum in Davos that the company will invest €3 billion (~$3.22 billion) in green hydrogen to accelerate the 'European Green Deal.' The Chairman of the Spanish utility highlighted that green hydrogen is set to bring enormous industrial opportunities to energy uses that are difficult to electrify. Iberdrola, on May 13, inaugurated what the company claims to be the largest green hydrogen plant for industrial use in Europe. The plant is expected to produce 3,000 tons of green hydrogen per year, and the company has a project pipeline that will require further investments. The European Green Deal, supported by Iberdrola and agreed in 2020, plans to achieve a 55% emission reduction by 2030 and net-zero by 2050.
Baseload Capital Sweden AB, an investment company that funds the deployment of heat power worldwide, signed a €25 million (~$26.87 million) convertible term facility agreement with SDCL Energy Efficiency Income Trust. The facility will be used to re-finance Baseload's operational assets and assets in construction or late-stage development and finance future pipeline projects. The facility could be utilized during the availability period and has a ten-year tenor after each drawdown. The funding is eligible when the bond is redeemed.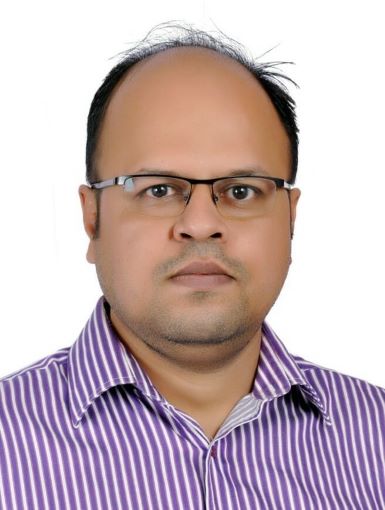 Rakesh Ranjan is a staff reporter at Mercom India. Prior to joining Mercom, he worked in many roles as a business correspondent, assistant editor, senior content writer, and sub-editor with bcfocus.com, CIOReview/Silicon India, Verbinden Communication, and Bangalore Bias. Rakesh holds a Bachelor's degree in English from Indira Gandhi National Open University (IGNOU). More articles from Rakesh Ranjan.