Leading solar engineering, procurement, and construction (EPC) services provider, Sterling & Wilson Solar, an associate of the Shapoorji Pallonji Group, updated the Bombay Stock Exchange on several issues it is facing as an impact of the pandemic.
The company gave an update on certain recent one-off events that have had an unanticipated bearing on its operations.
According to Sterling & Wilson, one of its prime sub-contractors located at a particular site declared insolvency. Sterling & Wilson had to appoint alternate sub-contractors for the task. However, the service was procured at a higher quotation due to border restrictions and other effects arising from the ongoing Covid-19 pandemic.
Mercom had earlier given a detailed account of the labor exodus and its repercussions on the industry, including project developers. According to an executive at a project developer, COVID has affected large-scale projects on two fronts. Firstly, if anyone tests positive at the site, everyone needs to quarantine, delaying the activity. Secondly, due to state curfews and lockdowns, government approvals and inspections get delayed.
After receiving several representations from the project developers, the Ministry of New and Renewable Energy (MNRE) announced that renewable energy projects having their commissioning dates on or after April 1, 2021, can claim extension owing to the second surge of the Covid-19 pandemic. However, MNRE cautioned developers that the time extension should not be used as a ground for the termination of the power purchase agreements or claiming any increase in the project cost, including interest during construction or upward revision of the tariff.
According to Sterling & Wilson, the global solar EPC segment has been severely hit as several module manufacturers have been refusing to adhere to the price contracts, given the sharp increase in the cost of modules.
Meanwhile, the company has also claimed that a few of its module manufacturers have not only reneged on honoring their contractual commitments but also sought to substantially increase their module prices in two projects.
Besides these factors, a continuous increase in commodity prices and freight costs remain at an all-time high. The company informed the BSE that the management is taking all steps to minimize the impact of the aforementioned events.
Mercom had recently spoken to industry experts, who predicted that freight charges for solar module imports could stay on the higher side for six months or more, adding to the module costs as well.
The company's management believes that these recent one-off events would materially impact the costs of the affected projects currently under execution and will further have a bearing on the margins for the year-end March 31, 2021.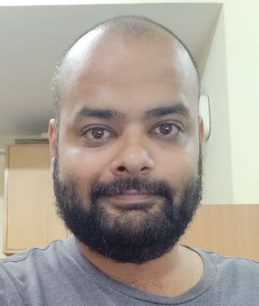 Rahul is a staff reporter at Mercom India. Before entering the world of renewables, Rahul was head of the Gujarat bureau for The Quint. He has also worked for DNA Ahmedabad and Ahmedabad Mirror. Hailing from a banking and finance background, Rahul has also worked for JP Morgan Chase and State Bank of India. More articles from Rahul Nair.