Being the first year of China's 14th five-year plan (2021-25), 2021 witnessed several developments that could have deep ramifications for the solar industry in the country. One of the major events of 2021 was the announcement by the National Energy Administration (NEA), in which it approved 97 GW of wind and solar projects spread over 19 provinces.
The Asia Europe Clean Energy (solar) Advisory (ACECA), in its report, states that nearly 75 GW of the solar projects are under construction in China, out of which 45 GW of projects are scheduled to achieve grid-connectivity by the end of 2022, with the remaining expected to be commissioned by December 2023.
The provincial governments approved nearly 150 GW of projects in 2021, a five-fold increase from 2020. The growth can mainly be attributed to the transfer of decision-making authority from the central to the provincial level. As a result, 29 provinces have issued policies requiring a contribution to its local economy and contribute to local tax revenues.
Upstream expansion continues
The report points out that on-the-ground dynamics have contributed to another wave of production capacity expansion announcements throughout 2021. Nearly 340 GW of wafer manufacturing capacity, 170 GW of cell manufacturing capacity, and 160 GW of module manufacturing capacity were announced in 2021.
By the end of 2022, nearly 550 GW each of wafer and cell manufacturing capacity could become operational. Also, 500 GW of solar module manufacturing capacity could become operational by the end of this year.
China's polysilicon production capacity amounted to an estimated 530,000 tons by the end of 2021.
Impact of power sector reform 
Another important event in 2021 was the introduction of 'Double Carbon' and 'Dual Control' policies, which had an immediate impact on the national power market. As a result of this change, the coal power price consisting of a baseline tariff and a floating tariff of 20% and commercial and industrial tariffs are now subject to 100% market-oriented trading. From January 1, 2022, the electricity tariffs have increased by 26% across 28 provinces.
Due to the implementation of these policies, the C&I segment is expected to benefit the most from the higher electricity tariffs. But whether the same will apply to ground-mounted and utility-scale projects remains to be seen.
The state-owned enterprises (SOEs) which are under the State-owned Assets Supervision and Administration Commission (SASAC) or central ministries and commissions are now required to reduce their energy consumption per unit by 15% and to reduce their carbon emissions per unit of output value by 18% between 2021-2025. In 2025, the proportion of renewable energy of total installed power capacity should exceed 50%.
Distributed generation continues to rule  
The report points out that in 2020, the share of distributed solar was 32%, which nearly doubled in the period from Q1-Q3 of 2021. In late August, a new pilot program specifically designed to promote the deployment of distributed solar was set in motion. As a result of the program's implementation, 50% of government buildings, 40% of public buildings, 30% of commercial buildings, and 20% of rural buildings across 676 counties will have rooftops solar installations by the end of 2023.
Also, nearly 12 cities are offering various forms of subsidies designed to facilitate the growth of distributed solar. In an important development, the Ministry of Housing and Urban Development announced that renewables should make up 8% of the power consumed by buildings from April 2022 onwards.
Outlook for 2022
The start of the year has been good, and the past 4-6 weeks have seen an unprecedented number of modules procurement tenders being announced, according to AECEA. Also, by March-end, the 14th five-year plan could be announced.
The report states that 2022 may be the first year the Chinese domestic market will be subsidy-free. With 2021 being the final year of the subsidy regime, it was not a surprise that solar installations reached 53 GW, increasing by 10%, and the distributed solar segment saw installations of 29 GW. In cumulative terms, China is home to 306 MW of solar power, including 107.5 GW of distributed solar.
Last October, the Chinese government introduced an electricity rationing policy leading to some industrial sectors shutting down operations temporarily. According to suppliers, the Chinese government's dual control of energy conservation policy had impacted the production capacity of some manufacturing companies, delaying deliveries.
Earlier, China had installed 25.56 GW of new solar capacity in the first nine months of 2021, according to the data released by NEA.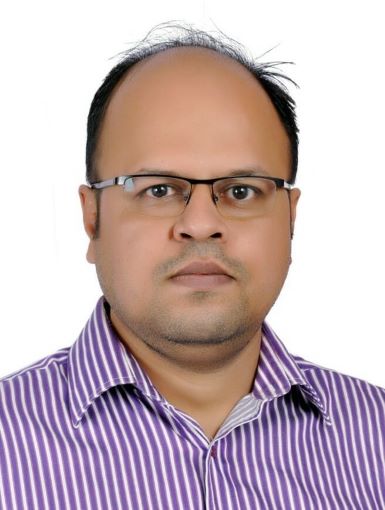 Rakesh Ranjan is a staff reporter at Mercom India. Prior to joining Mercom, he worked in many roles as a business correspondent, assistant editor, senior content writer, and sub-editor with bcfocus.com, CIOReview/Silicon India, Verbinden Communication, and Bangalore Bias. Rakesh holds a Bachelor's degree in English from Indira Gandhi National Open University (IGNOU). More articles from Rakesh Ranjan.