French startup CARBON has announced its plans to set up a gigafactory of solar modules in France. The company plans to produce 5 GW of modules by 2025 and then ramp it to 15 GW by 2030.
CARBON is a European scale gigafactory project for photovoltaic (PV) modules. The project aims at producing a large part of the value chain, from ingots to modules, including wafers and cells.
By the end of 2022, the company plans to carry out the first fundraising to help inaugurate its first production site in France by 2025.
CARBON has planned to build a gigafactory using controlled photovoltaic technologies like tunnel oxide passivated contact (TOPCon) and interdigitated back contact (IBC) solar cells. The company aims to adopt these technologies to an industrial scale through heavy investments in research and development.
The announcement aligns with French President Emmanuel Macron's speech in Belfort, setting a target of more than 100 GW of installed solar PV capacity for France by 2050.
The startup aims to produce high-quality, low-CARBON ingots, wafers, cells, and modules at a competitive price for the European industry using low-CARBON European silicon. In time, CARBON also plans to supply the building and automotive markets with high-efficiency photovoltaic cells that can be directly integrated into the building structure and the products (Building Integrated PV (BIPV) and Vehicle Integrated PV (VIPV)). The gigafactory is expected to facilitate 2,000 direct jobs and 4,000 indirect jobs.
Pascal Richard, President and Co-Founder of CARBON said, "We want to increase the innovation and production potential in France to massively distribute solar energy in Europe and globally. To achieve this, we want to be our customers' first choice. We are convinced that CARBON has the potential to be a game-changer for photovoltaics in France and Europe."
According to the latest data released by the French Renewable Energy Trade Association, France's total installed solar capacity reached the 13.07 GW mark at the end of December 2021. A total of 761 MW of solar capacity was added in the last quarter (Q4) of 2021, which marked a new record of quarterly installations.
The demand for solar modules continues to grow alongside. CARBON intends to scale up the production to meet the ever-rising demand for solar modules and stay competitive with its Asian counterparts.
CARBON is supported by the international research center on solar energy ISC Konstanz (Germany), a recognized European developer of TOPCon and IBC technologies, and the Becquerel Institute with which it collaborates on technological, competitiveness, and market access aspects. CARBON is also supported by an independent shareholder base and an expert team combining manufacturers and solar energy professionals.
Last December, the Ministry of Ecological and Solidarity Transition of France announced the results of its 13th tender round for 324 MW of commercial and industrial rooftop solar capacity. The systems were in the range of 100 kW and 8 MW. The Ministry allocated 211 MW of rooftop solar capacity for projects ranging between 100 kW and 500 kW under Category A.
Earlier, the European Commission had approved a €5.7 billion (~$6.7 billion) aid program to support renewable energy generation from small solar installations located on buildings in France. The program will run until 2026 and be open for operators of small solar installations located on buildings with a capacity of up to 500 kW.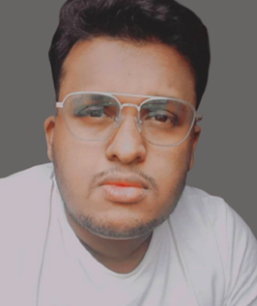 Arjun Joshi is a staff reporter at Mercom India. Before joining Mercom, he worked as a technical writer for enterprise resource software companies based in India and abroad. He holds a bachelor's degree in Journalism, Psychology, and Optional English from Garden City University, Bangalore. More articles from Arjun Joshi.