British International Investment (formerly CDC Group), a U.K. government-owned development finance institution, will invest up to $250 million in a new passenger electric vehicle (EV) venture to be launched by Mahindra & Mahindra, a leading Indian automotive group.
British International's investment is designed to accelerate the availability and adoption of EVs in India and other markets served by Mahindra and support an ecosystem of EV component manufacturers. The business will develop four-wheel passenger EVs for Indian consumers and other global markets.
The first round of British International's capital investment will be completed before June 2023 on fulfillment of conditions precedent, and the rest post completion of specific milestones in the financial year 2024.
"The acceleration of EV development in India will be critical to supporting the country in reaching its emission targets as well as improving air quality in many urban areas. Mahindra will play a central role in the decarbonization of the automotive industry in India and elsewhere," said Nick O' Donohoe, Chief Executive of BII.
The venture will also lead to the creation of around 8,000 skilled jobs – a quarter of which is expected to be women and contribute towards mitigating 2.1 million tons of C02 equivalent emission.
British International Investment and Mahindra will work together to attract other like-minded investors into the new EV business over the next few years as it goes on to create a world-class portfolio of electric SUVs. Mahindra will unveil its EV design philosophy and product line-up on August 15 at its site in Oxfordshire.
"The Mahindra Group aims to be Planet Positive by 2040. Mahindra has been a pioneer in the electric vehicles space, and we are confident we will be the leaders in the electric SUV market in the future," said Anish Shah, MD & CEO, Mahindra & Mahindra.
In January, Mahindra and Hero Electric announced a collaboration to create multiple synergies to help drive EV adoption in India. Mahindra would manufacture Hero's two-wheeler EVs at its Pithampur plant.
Last year, Mahindra said it was partnering with e-commerce giant Flipkart to augment the deployment of the latter's logistics fleet with EVs. The partnership envisaged the deployment of 25,000 EVs for Flipkart by 2030.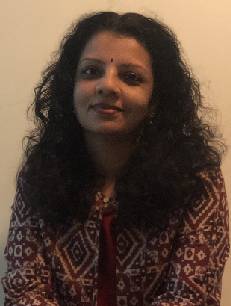 Vijayalakshmi is a staff reporter at MercomIndia.com. She has two decades of experience as an independent journalist and features writer, and her work is featured across various publications and genres such as business, food, and clean energy. More articles from Vijayalakshmi.