Steel producer ArcelorMittal has established a strategic partnership with Greenko Group to develop a 975 MW 'round the clock' solar and wind energy project in Andhra Pradesh with an estimated cost of $600 million.
The project will be owned and funded by ArcelorMittal, while Greenko will design, construct, and operate the renewable energy facilities. The project is expected to be commissioned by mid-2024.
"This is an attractive opportunity for ArcelorMittal. We will be partnering with a highly experienced energy transition company in a project that will enable our joint venture company AM/NS India to reduce both its electricity costs and carbon emissions and provide consistent, guaranteed returns for" said Aditya Mittal, CEO, ArcelorMittal.
ArcelorMittal Nippon Steel India (AM/NS India) will enter into a 25-year power purchase agreement with ArcelorMittal to purchase 250 MW of renewable energy annually from the project. This will result in over 20% of the electricity requirement at ArcelorMittal Nippon Steel India's Hazira facility coming from renewable sources. ArcelorMittal Nippon Steel India will also be able to offset 1.5 million tons of carbon emissions per year. ArcelorMittal Nippon Steel India is ArcelorMittal's joint venture company in India.
The project is expected to offer ArcelorMittal Nippon Steel India the dual benefits of lower electricity costs and lower CO2 emissions and provide an attractive return on investment for ArcelorMittal.
ArcelorMittal recently announced an investment of €1.7 billion (~$1.87 billion) in its Fos-sur-Mer and Dunkirk facilities as part of its decarbonization program in France. The investment will enable ArcelorMittal to reduce its CO2 emissions in France by 40% or 7.8 million tons by 2030.
Greenko Group has an installed capacity base of 7.3 GW across solar, wind, and hydro generation technologies. The company has under construction 30 GWh of lowest cost storage capacity.
Round-the-clock renewable projects help overcome the intermittency associated with solar and wind and provide generation flexibility to meet peak loads of distribution companies. Previously, Mercom spoke to industry stakeholders to understand the vital role RTC projects play in shaping the renewable energy future for India.
Recently, Greenko Group and Ayana Renewable Power entered an arrangement to create a 6 GWh storage capacity. The partnership would see the development of a round-the-clock power supply of up to 1 GW to industries and distribution companies in India. Greenko offered 6,000 MWh of storage capacity, including 1,500 MWh in the first tranche from its proprietary 'off-stream closed-loop pumped storage project' developed at Pinnapuram, Andhra Pradesh.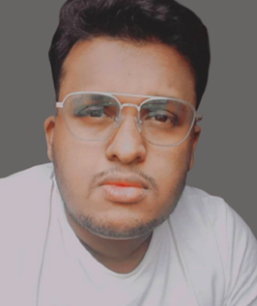 Arjun Joshi is a staff reporter at Mercom India. Before joining Mercom, he worked as a technical writer for enterprise resource software companies based in India and abroad. He holds a bachelor's degree in Journalism, Psychology, and Optional English from Garden City University, Bangalore. More articles from Arjun Joshi.