The Indian Railways announced that 960 railways stations have solar installations in place to meet their power requirements. These solar systems are part of the Railways' endeavor to expand the usage of renewable energy. The Railways has set the target of 100% electrification by the year 2023.
Orders have been placed for 198 MW of rooftop solar capacity for 550 stations, which are currently under execution. Some of the stations that were solarized are Varanasi, New Delhi, Old Delhi, Jaipur, Secunderabad, Kolkata, Guwahati, Hyderabad, and Howrah, among others.
The Railways recently organized a meeting of leading solar power developers who discussed their expectations as partners to aid Indian Railways in becoming a 'net zero carbon emitter' before 2030.
The Indian Railways also wants to utilize solar energy for meeting its traction power requirement and become a complete 'green mode of transportation.' This is in line with the recent directive of the Prime Minister to solarize railway stations and utilize vacant railway lands for renewable energy projects.
Mercom had earlier reported on the Railways plans to develop 20 GW of solar projects in its vacant lands to help meet projected consumption requirements of over 33 billion units by 2030.
The Railway Energy Management Limited (REMCL) was assigned the responsibility of setting up 3 GW of solar power projects on vacant lands of the Indian Railways. The REMCL is a joint venture of the Indian Railways and RITES Limited. REMCL has already floated tenders for 2 GW of solar projects on unutilized railways lands. In July, it announced plans to come up with a tender for the installation of 1 GW of solar projects along the railway tracks.
The use of unutilized lands along railway tracks could help the Indian Railways prevent encroachment, enhance the speed and safety of trains, and reduce the infrastructure costs due to the direct injection of solar power into the traction network.
Image Credit: Abhishek Jog / CC BY-SA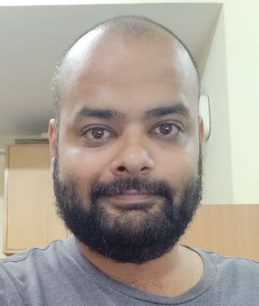 Rahul is a staff reporter at Mercom India. Before entering the world of renewables, Rahul was head of the Gujarat bureau for The Quint. He has also worked for DNA Ahmedabad and Ahmedabad Mirror. Hailing from a banking and finance background, Rahul has also worked for JP Morgan Chase and State Bank of India. More articles from Rahul Nair.