The Power Department of West Bengal has announced the Electric Vehicle (EV) Policy 2021, aiming to position the state as a sustainable transportation infrastructure hub. Through the move, the state government is promoting electric mobility in the state. The policy will remain in force for five years from the date of notification in the official gazette.
As per the new policy, the government plans to have one million EVs combined across all segments during the implementation period. The government is also planning to develop 100,000 charging stations during this time frame.
The directive said that West Bengal aims to be among the top three states in India for electric mobility penetration by the end of the Faster Adoption and Manufacturing of Electric Vehicles (FAME)-II implementation year 2022. FAME-II, a three-year program with a budget of ₹100 billion ($1.41 billion), was launched to promote electric mobility. The central government had approved the proposal to implement the program from April 2019.
The state's latest EV policy also deals with other aspects of the electric mobility spectrum.
EV accelerator cell
An EV accelerator cell will be set up as the nodal agency for implementing the electric mobility program within the state. The cell will help facilitate inter-departmental coordination on framing regulatory mechanisms and progressive policies to enhance uptake. The body will also facilitate the phasing-out of internal combustion engine vehicles.
Charging infrastructure
The state's transition strategy will include setting up swapping stations in the form of kiosks to service two-wheelers and three-wheelers. Existing private buildings such as malls and other commercial spaces will be incentivized to set up charging and battery swapping stations.
Charging points installations
The government will also invite charge-point operators to set up EV charging infrastructure and battery swapping stations across the state in multiple phases through 'concessional locations' for charging stations.
These charging station spaces at low lease rentals will be carved out from existing public parking zones and other locations.
An open, publicly owned database powered by big data analytics will be developed, which would provide real-time information on public charging infrastructure.
Charging through DISCOMs
The government will encourage distribution companies (DISCOMs) to establish public EV charging stations in their respective license areas.
The tariff for EV charging will be around ₹6 (~$0.082)/kWh to keep the public charging station charges attractive for EV owners and end-users.
Energy sale
The new policy states that a promotional single part tariff will govern the public charging high tension (HT) and low tension (LT) points capped at ₹6 (~$0.082)/kVAh for the next two years. The third-party EV charging infrastructure providers will be allowed to procure power from DISCOMs at a tariff determined by the regulator and will be allowed to provide the charging service to EVs.
The government will also encourage cloud charging features to have all metering and transactions done digitally while keeping it flexible and customer-friendly.
Hydrogen generation
The government will develop the first few hydrogen generation and refueling stations. Private developers will also be allowed to set up hydrogen stations.
Electric mobility cities
Under the new policy, Kolkata, Asansol, Darjeeling, and Howrah will be declared as model electric mobility cities with goals to adopt EVs, charging, and hydrogen refueling infrastructure, and new EV-enabling building codes. New Town in Kolkata will be the epicenter of pilot projects for all new initiatives in this regard.
These cities will develop specific goals of charging and hydrogen refueling infrastructure density within a defined timeline linked to the target for the deployment of EVs.
Inter-city electrification green routes will be declared to promote inter-city electric mobility penetration for the Kolkata-Asansol and Kolkata-Digha routes. Rapid chargers will be deployed at an average distance of 25 km, catering to electric buses and heavy-duty vehicles.
Research and development
To foster research and development in the mobility space, the government plans to announce a research grant to fund the most innovative solutions in the mobility space. Public and private research labs, incubators, start-ups that work on products and solutions in electric mobility space will be provided land and office space to set up their facilities.
The government will set up an EV Innovation Centre, which will focus on industry-oriented research on battery technology development, recycling and reuse of batteries, battery management system, charging infrastructure, efficient controllers, and powertrains.
The policy seems to come at an opportune moment to boost the EV sector as the sale of EVs in the country registered a drop of 20% for the financial year (FY) 2020-21 and saw 236,802 units being sold compared to the FY 2019-20 numbers.
Earlier, the Government of Meghalaya issued the Meghalaya Electric vehicle Policy, 2021, which aims to see electric vehicles representing 15% of the state's overall vehicle mix by 2025. The policy detailed that sustained economic development and expanding road networks have led to a substantial increase in motorized vehicles in the state.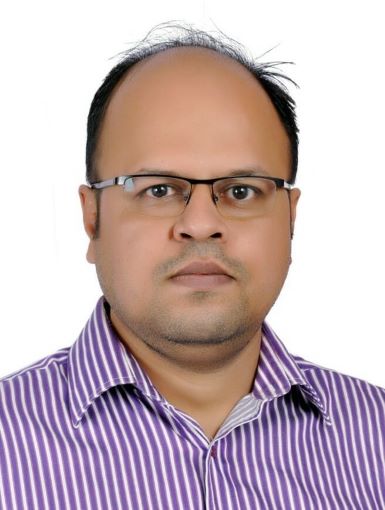 Rakesh Ranjan is a staff reporter at Mercom India. Prior to joining Mercom, he worked in many roles as a business correspondent, assistant editor, senior content writer, and sub-editor with bcfocus.com, CIOReview/Silicon India, Verbinden Communication, and Bangalore Bias. Rakesh holds a Bachelor's degree in English from Indira Gandhi National Open University (IGNOU). More articles from Rakesh Ranjan.