New Jersey-based Triton Electric Vehicle registered an Indian subsidiary under 'Triton Electric Vehicles India Private Limited' – in New Delhi. The move comes after the parent company aggressively advertised its plans to enter the Indian market.
The newly formed entity's goal is to build India as one of the largest markets for Triton EV outside the US.
"We are considering our entry in India's very critical and important for the company as well as for the entire industry. Electric Vehicles (EVs) have a very strong future for Indian roads and many parts of the world. The government is working seriously towards pushing the EV culture in India," says Himanshu B Patel, Founder & CEO of Triton EV.
Triton EV's manufacturing facility will produce electric cars for the Indian market and other markets like Bangladesh, Sri Lanka, Nepal, the Middle East, and Africa. Plans are to employ around 21,000 people through the Triton EV manufacturing facility over the next three years.
"We expect a substantial amount of export revenue from this manufacturing setup. We aim to cater to many countries' needs for Electric vehicles from the Indian Manufacturing base," informed Himanshu B Patel.
"We are working on making a strong and most robust EV production center out of India. Our manufacturing facility will not be an assembly line for the cars. Instead, we will produce most of the critical products and components required to produce a best-in-class EV. The in-house production capacity will differentiate Triton EV from others. However, there will be huge and massive scope for the regional MSMEs to work with us and contribute to the development of these EVs," says Himanshu Patel.
In addition to EVs, Triton also has a strong product pipeline for the defense segment. Triton's M-Rover is a product that is ready to be utilized for defense and security forces usage. Triton is also looking into armored vehicle editions of their Model H.
Triton EV had recently signed an MoU (Memorandum of Understanding) with Bharat Electronics Limited. The two organizations will work on 'energy storage systems and electric vehicle development.'
Triton EV is also involved in the energy storage system business ranging from transportable small battery packs to a 10 MWh battery storage unit for customers in the USA and abroad, for applications like energy generation, load management, EV charging stations, etc.
Earlier this year, Tesla also established an Indian subsidiary 'Tesla Indian Motors and Energy' in Bengaluru. Though the company's plans for India are not clear, it is expected that the company may have entered the country to take advantage of the 'Faster Adoption and Manufacturing of (Hybrid &) Electric Vehicles in India' (FAME India) policy, which promotes the production of electric and hybrid vehicle technology.
Meanwhile, India's transition to electric vehicles (EV) will require a cumulative capital investment of $266 billion (₹19.7 trillion) in EVs, charging infrastructure, and batteries over the next decade, according to a report by NITI Aayog and Rocky Mountain Institute (RMI).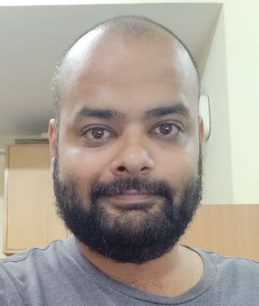 Rahul is a staff reporter at Mercom India. Before entering the world of renewables, Rahul was head of the Gujarat bureau for The Quint. He has also worked for DNA Ahmedabad and Ahmedabad Mirror. Hailing from a banking and finance background, Rahul has also worked for JP Morgan Chase and State Bank of India. More articles from Rahul Nair.