Trina Solar, a global PV and smart energy solution provider, announced a joint venture with solar cell manufacturer Tongwei.
The joint venture enables Trina Solar to collaborate with Tongwei subsidiary Sichuan Yongxiang Company to upgrade their 210 industrial series solar modules to help secure a stronger supply chain ecosystem going forward.
The partnership will see the two enterprises work together on four key project areas. The first includes a high-purity crystalline silicon project with an annual output of 40,000 tons and an ingot project expected to produce an annual output of 15 GW.
There will be a wafer-cutting project with an annual output of 15 GW and a high-efficiency crystalline silicon cell project, also with a yearly output of 15 GW.
Total investment in the venture is estimated to be worth $2.3 billion, with Trina Solar gaining a shareholding ratio of 35%. The total registered capital contribution has been set at $32 million.
Wu Qun, secretary of the board of directors of Trina Solar, said these major project investments are a key part of Trina Solar's strategic development plan going forward. Wu Qun said, "Trina Solar and Tongwei both have outstanding advantages in their roles for the industrial chain. They have reached a consensus on 210 series modules, and this cooperation will further strengthen our strategic partnership. Through the joint efforts of all industry partners, the 210-product industry chain has matured and is now more conducive for deeper integration."
By the end of 2021, Trina Solar plans to have a photovoltaic module production capacity of no less than 50 GW.
As part of the agreement, Trina Solar will purchase approximately 72,000 tons of polysilicon products between January 2021 and December 2023 from several Tongwei Group subsidiaries.
Chen Ye, assistant vice president of procurement supply chain management of Trina Solar, said, "This long-term procurement will facilitate timely and effective responses to changes in the market, ensuring the long-term stability of Trina Solar's supply chain, and will provide strong support for the production capacity of Vertex Series 210 ultra-high-power modules."
Trina Solar's collaboration with Tongwei Group follows the company's signing of other procurement deals in recent weeks. On November 2, Trina Solar signed a 20 GW silicon wafer procurement contract with Wuxi Shangji Automation Company, and on November 15, it signed an 85 million square meter PV glass procurement contract with Changzhou Almaden.
According to Mercom's India Solar Market Leaderboard 1H 2020, Trina Solar was the leading solar module supplier in terms of cumulative shipments to India.
Image credit: NASA/George Shelton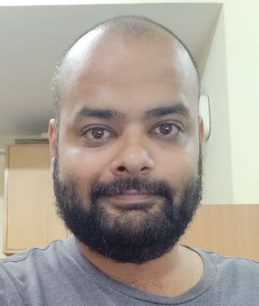 Rahul is a staff reporter at Mercom India. Before entering the world of renewables, Rahul was head of the Gujarat bureau for The Quint. He has also worked for DNA Ahmedabad and Ahmedabad Mirror. Hailing from a banking and finance background, Rahul has also worked for JP Morgan Chase and State Bank of India. More articles from Rahul Nair.