Uttarakhand Renewable Energy Development Agency (UREDA) issued tender inviting bids for approximately 733 solar street lighting systems in Nainital.
The contract includes a five-year warranty and comprehensive maintenance as well. Prospective bidders should make an earnest money deposit (EMD) of ₹120,000 (~$1,618.46) and also pay ₹4,720 (~$63.65) as the cost of the tender document.
The last date for submitting bids is December 3, 2020, and the completion period of the contract is four months from the date of signing the agreement. The firm must have an average annual turnover of ₹10 million (~$134,897.33) during the last two financial years.
According to the tender document, the solar street light's mandatory parts include a battery (12.8 V, 30 Ampere Hour capacity Lithium Ferro Phosphate battery). The required luminaire must be a 12 W LED type.
Indigenous manufacturers and their firms registered for more than three years in the field of supply, installation, and commissioning of solar street light systems are eligible to participate in the bidding process. Only those bidders who manufacture at least one of the essential items used in the solar street light, i.e., PV modules or storage batteries or LED luminaire, and have adequate facilities for testing solar street lights can participate.
Bidders should have the experience of manufacturing, installing, and commissioning at least 750 standalone solar streetlight systems (12 W LED-based) in any government department,  state nodal agencies, public sector undertakings (PSUs) in the last two years, including the current financial year.
Bidders should also have a valid test certificate of the tendered battery and LED luminaire from a Ministry of New and Renewable Energy (MNRE) accredited test lab. The test report of the tendered battery and LED luminaire should not be older than two years.
Uttarakhand, a small hilly state in northern India, has been trying to utilize solar energy to increase its energy access and efficiency.
For instance, recently, the state invited bids from empaneled firms to develop 250 MW of solar power projects for youth and small farmers. Under the program, 10,000 solar projects would be installed, and the maximum benchmark cost for a 1 kW solar power project has been set as ₹40,000 (~$541.04)/kW.
It is also in the process of installing 575 kW of grid-connected rooftop and small solar projects in district court campuses of the state.
Image credit: Humphrey Bolton (CC BY-SA 2.0)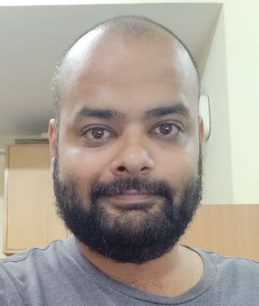 Rahul is a staff reporter at Mercom India. Before entering the world of renewables, Rahul was head of the Gujarat bureau for The Quint. He has also worked for DNA Ahmedabad and Ahmedabad Mirror. Hailing from a banking and finance background, Rahul has also worked for JP Morgan Chase and State Bank of India. More articles from Rahul Nair.