Kerala State Electricity Board Limited (KSEBL) has issued a request for selection (RfS) for setting up grid-connected solar projects of an aggregate capacity of 34.5 MW near substations of KSEBL under Component A of Pradhan Mantri Kisan Urja Suraksha evam Utthan Mahabhiyan (PM KUSUM) Program.
The scope of work includes setting up grid-connected solar projects on uncultivable agricultural land, pasturelands, and marshlands of farmers falling within a radius of 5 km from KSEBL's substations.
Bidders must furnish an earnest money deposit of ₹100,000 (~$1,312)/MW of the applied capacity. Bidders must also pay a non-refundable bid processing fee of ₹2,950 (~$39). Successful bidders must submit a performance bank guarantee of ₹500,000 (~$6,562)/MW for the capacity awarded within 30 days from the issuance of the work order.
The last day to submit the bids is May 5, 2022. The online technical bid opening date is May 6.
The minimum individual project capacity to be developed by a bidder in a particular substation will be 0.5 MW, while the maximum will be 2 MW. Bidders cannot bid for more than one solar project for a particular substation.
The cells and modules used in the project must be sourced only from the models and manufacturers included in the "Approved List of Models and Manufacturers" as published and updated by MNRE.
Bidders must achieve financial closure for their project within six months of issuing the work order. Bidders must commission their project within twelve months of issuing the work order.
No financial eligibility will be required if the farmers, cooperatives, panchayats, farmer producer organizations, and water user associations opt to develop the project with their own investment. All other bidders must have a net worth of a minimum of ₹10 million (~$131,260)/MW of the applied capacity.
Bidders must furnish the certified copy of the land ownership documents as proof of landholding of the total required land for the applied capacity. The land required is 3.5 acres for 1 MW, and for additional or lesser capacities, proportionate land will be required.
Power purchase agreements will be signed between KSEBL and successful bidders for 25 years. KSEBL will pay the sellers the quoted fixed tariff quoted by the successful bidder in the price bid for a particular location. The tariff quoted must be less than or equal to ₹3.66 (~$0.048)/kWh.
Energy procured under this contract shall be accounted for against the renewable purchase obligation of KSEBL.
KSEB, in December last year, had issued an engineering, procurement, and construction (EPC) tender for grid-connected solar projects with a total capacity of 5,995 kW.
In its recent state budget announcement, the Kerala government launched a viability gap fund (VGF) of ₹320 million (~$4.19 million) to strengthen household non-conventional green energy production, including solar energy. VGF is a grant provided to support infrastructure projects that are economically justified but fall short of financial viability.
According to Mercom's India Solar Tender Tracker, 2.9 GW of tenders have been floated by various agencies across India under Component A of PM KUSUM.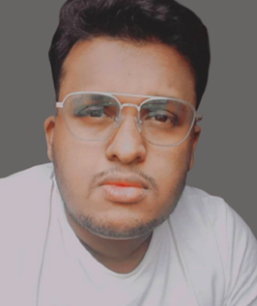 Arjun Joshi is a staff reporter at Mercom India. Before joining Mercom, he worked as a technical writer for enterprise resource software companies based in India and abroad. He holds a bachelor's degree in Journalism, Psychology, and Optional English from Garden City University, Bangalore. More articles from Arjun Joshi.