Power Grid Corporation of India Limited (PGCIL) has floated a tender for a substation package for the extension of 765/400/220 kV Bhadla-II pooling substation under the transmission system strengthening program to evacuate power from the solar energy zones in Rajasthan (8.1 GW) under Phase-II.
In March this year, PGCIL had acquired the Ramgarh New Transmission Limited under Phase II, Part-A of the 'transmission strengthening program' to evacuate 8.1 GW of power from solar energy zones in Rajasthan. The program's Phase II includes evacuation of 1.05 GW of power in the Bhadla complex, 2.2 GW in the Fatehgarh complex, 1.9 GW in Ramgarh, and 2.95 GW in Bikaner.
The scope of work includes designing, engineering, manufacturing, testing, supplying, including transportation and insurance, storage, erection, testing, and commissioning of equipment in all respects.
The last date to submit the bids is August 23, 2021, and the pre-bid meeting will be held on August 9, 2021.
Within 28 days of the notification of the award, the contractor should provide performance security for an amount equal to 10% of the contract price, with validity up to 90 days beyond the defect liability period.
The invitation of bids is open to all firms, including companies, government-owned enterprises registered and incorporated in India as per the Companies Act, 1956.
To participate in the bidding process, all the equipment to be supplied and installed and services carried out under the contract should have their origin in any country, barring those countries against whom approval for conducting business has been imposed by the Government of India.
The bidder should have commissioned under a single contract at least two circuit breaker bays of 220 kV or above voltage level in one substation or switchyard during the last seven years. These bays must be in satisfactory operation as of the bid opening date.
For the last three years, the bidder's net worth should be positive, and the minimum average annual turnover for the previous three years should be ₹5.85 billion (~$78.78 million). Also, the bidder should have liquid assets or availability of credit facilities of not less than ₹97.43 million (~$1.31 million).
As per the tender document, start-ups and micro and small enterprises (MSEs) will also be considered qualified if they meet 80% of the requirement specified above.
In the case of a joint venture, the lead partner should meet not less than 40% of the financial criteria mentioned above.
Earlier, PGCIL had announced that its board had approved an investment to the tune of ~$22.20 billion (~$310.48 million) for commissioning various transmission projects. The Board of Directors had approved the investment for the transmission system-strengthening program for evacuating power from solar energy zones in Rajasthan (8.1 GW) under Phase-II – Part-B1 at an estimated cost of around ₹11.849 billion (~$162.23 million).
Subscribe to Mercom's India Solar Tender Tracker for timely updates on all solar tenders issued by various agencies in India.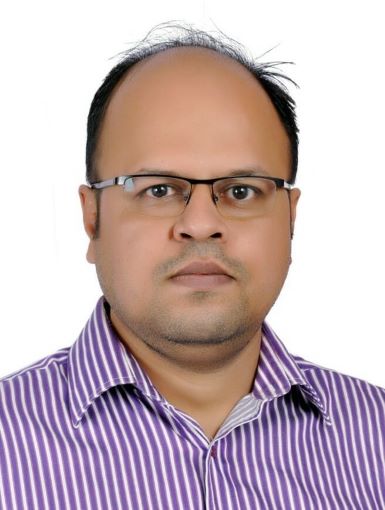 Rakesh Ranjan is a staff reporter at Mercom India. Prior to joining Mercom, he worked in many roles as a business correspondent, assistant editor, senior content writer, and sub-editor with bcfocus.com, CIOReview/Silicon India, Verbinden Communication, and Bangalore Bias. Rakesh holds a Bachelor's degree in English from Indira Gandhi National Open University (IGNOU). More articles from Rakesh Ranjan.