The Punjab Energy Development Agency (PEDA) has announced a tender for the design, manufacturing, supply, erection, testing, and commissioning of residential hybrid solar photovoltaic (PV) projects across Bathinda city, Punjab. The projects for different capacities include a warranty for five years.
The last date for submission of bids is August 17, 2021, and the bids would be opened on August 18.
Prospective bidders must pay an earnest money deposit of ₹10 million (~$134,450) and pay ₹20,000 (~$269) as a non-refundable tender document fee.
Scope of work
The scope of work includes design, manufacture, supply, erection, testing, and commissioning of 12,935 hybrid solar PV projects (0.5 kW, 1 kW, and 1.5 kW capacity each) across various houses in Bathinda, Punjab.
The scope also includes a five-year warranty and annual maintenance contract of rooftop solar PV projects. It includes maintaining the wear, tear, overhauling, machine breakdown, and replacement of defective modules, inverters or power conditioning units, battery bank spares, consumables, and other parts for five years.
Supply, installation, and commissioning of the project must be completed within 120 days from the date of the work order. The successful bidder will have to establish at least one service center in Bathinda city with sufficient spares and trained manpower.
Eligibility criteria
The bidder should be a body incorporated in India under the Companies Act 1956, or 2013; government-owned enterprises registered and incorporated in India and engaged in power or infrastructure, or limited liability partnership firms registered as per the LLP Act 2008.
Engineering, procurement, and construction (EPC) companies, manufacturers, suppliers, and system integrators of solar PV projects that have not been debarred or blacklisted by any government organization are eligible for this tender.
The invitation for bids is also open to all eligible manufacturers or their authorized supplier or system integrator, who otherwise have not been debarred or blacklisted. In this connection, the bidders must submit a self-authorized certificate on a ₹100 (~$1.3) non-judicial stamp paper.
The average annual financial turnover of the bidding company during the last three years from the financial year 2018-19 onward, ending on March 31, 2021, should be ₹80 million (~$1.07 million)/ MW.
The bidder must have satisfactorily installed and commissioned rooftop solar PV systems of a cumulative capacity of 3,000 kW in the last three financial years (2018-19, 2019-20, and 2020-21) for any government agencies, state nodal agencies (SNA), public sector, private sector. The bidder must submit the commissioning certificate issued by the government.
The project(s) should be successfully operational for a minimum of six months on the date of publishing of tender notice. The certificate duly issued by SNA or government departments or private clients must be submitted along with the bid. The performance certificate issued by SNA or the government department should not be older than ten months from publishing the tender notice.
Earlier this month, PEDA had issued a notice inviting tender to design, supply, lay, test, and commission an 11 kV cross-linked polyethylene transmission line for a 1,000 kW solar project at Jogger's Park in Bathinda.
Subscribe to Mercom's India Solar Tender Tracker for timely updates on all solar tenders issued by various agencies in India.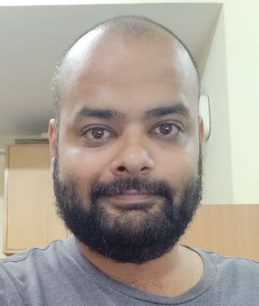 Rahul is a staff reporter at Mercom India. Before entering the world of renewables, Rahul was head of the Gujarat bureau for The Quint. He has also worked for DNA Ahmedabad and Ahmedabad Mirror. Hailing from a banking and finance background, Rahul has also worked for JP Morgan Chase and State Bank of India. More articles from Rahul Nair.