Tata Power Solar has announced the expansion of its manufacturing unit in Bengaluru, taking the total production capacity of cells and modules to 1,100 MW.
The latest expansion move has increased the Bengaluru-based plant's manufacturing capacity of cells from 300 MW to 530 MW with mono passivated emitter and rear cell (PERC) and modules from 400 MW to 580 MW with mono PERC half-cut technology.
The production lines are capable of handling 166-210 mm wafers and module wattage ranging from 440W to 530W with the option for bifacial modules.
The company said that the conducive climate created by the central government towards making India a manufacturing hub and lessen its dependency on other countries for solar cells and modules gave it the confidence to go ahead with the expansion.
The expansion was prompted by the increase in demand for solar modules and by the likely growth following the government's 'Atmanirbhar Bharat' (self-reliant India) push, the company said.
Commenting on the expansion, Praveer Sinha, Chief Executive Officer, and Managing Director, Tata Power, said, "We are happy to expand our production capacity to meet the increased demand for our products. Our 31 years of strong experience in providing high-quality solar products with continuous involvement in new technology has helped us in maintaining leadership positions in both solar manufacturing and EPC services."
In February this year, Tata Power had reported an 8% rise in total revenue and a 22.3% increase in profits. On achieving the figures, Sinha had said the numbers signify the firm's steady growth.
In January this year, Tata Power Solar received a Letter of Award to build a 95 MW ground-mounted solar project for the Gujarat State Electricity Corporation. The project's order value is around ₹4.6 billion (~$63 million).
Mercom's flagship event Mercom India Solar Summit, to be held virtually on April 8th and 9th, has an exclusive session to discuss 'Solar Modules to Make or Not to Make in India?'. You can click here to register for the event. The discussion will revolve around how Indian manufacturers are gearing up to set up new production units backed by duties and a production-linked incentive program.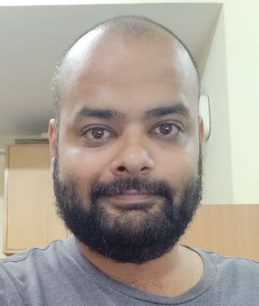 Rahul is a staff reporter at Mercom India. Before entering the world of renewables, Rahul was head of the Gujarat bureau for The Quint. He has also worked for DNA Ahmedabad and Ahmedabad Mirror. Hailing from a banking and finance background, Rahul has also worked for JP Morgan Chase and State Bank of India. More articles from Rahul Nair.