Power transmission company Sterlite Power announced the financial closure for its Nangalbibra-Bongaigaon Transmission Project with debt funding of ₹4.4 billion (~$57.19 million) from Tata Cleantech Capital.
Sterlite Power had acquired Nangalbibra —Bongaigaon Transmission, a special purpose vehicle (SPV) from PFC Consulting. The company won the inter-state transmission system (ISTS) project estimated at ₹3.24 billion (~$43 million) through tariff-based competitive bidding in October 2021. Sterlite leveraged its experience building the NER-II project, an inter-state transmission project spanning across the northeastern states of Assam, Arunachal Pradesh, and Tripura.
The Nangalbibra-Bongaigaon Transmission project includes 250 ckt km of 400 kV Dc transmission line connecting Bongaigaon in Assam to a greenfield substation at Nangalbibra in Meghalaya, 220/132 kV substation at Nangalbibra in Meghalaya, and 50 ckm km of 132 kV Dc line connecting Hatsinghmari in Assam to Ampati in Meghalaya.
The project will transmit over 1 GW of power from Assam to the western parts of Meghalaya. Apart from bringing additional power flow, it will also help decongest the downstream networks in the region, improving the quality and reliability of power flow in Northeast India.
"We are pleased to conclude this deal with Tata Cleantech Capital which is a first-of-its-kind climate finance institution that is working towards climate change mitigation in India. Sterlite Power is an active proponent of greening the grid, and we are committed to India's ambitious RE goal of 500 GW by 2030," said Pratik Agarwal, Managing Director, Sterlite Power.
In January 2021, Sterlite Power had announced that it raised ₹2 billion ($27.23 million) in debt financing from leading investment managers Allianz Global Investors (Allianz GI), focusing on sustainable investments. The amount was raised through a non-convertible debenture with a three-year tenure and is part of the larger refinancing exercise undertaken by Sterlite to reduce its holding company borrowings.
In October 2020, Sterlite had secured financial closure for its Vapi II North Lakhimpur Transmission Limited. The total debt funding of ₹20.7 billion (~$281 million) came from Power Finance Corporation. Sterlite Power is also constructing transmission assets in Maharashtra, Gujarat, Assam, and Arunachal Pradesh, including critical corridors as part of India's Green Energy Corridor.
In August 2020, the company had sold a 14.7% stake in the India Grid Trust for ₹8.4 billion (~$112.2 million) to institutional and high net-worth individual investors. IndiGrid is an infrastructure investment trust (InvIT) established by Sterlite Power Grid Ventures to own inter-state power transmission assets in India.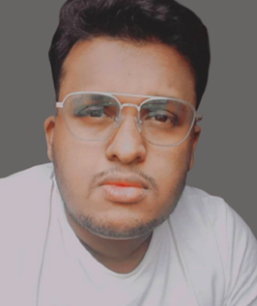 Arjun Joshi is a staff reporter at Mercom India. Before joining Mercom, he worked as a technical writer for enterprise resource software companies based in India and abroad. He holds a bachelor's degree in Journalism, Psychology, and Optional English from Garden City University, Bangalore. More articles from Arjun Joshi.