Germany installed 1.43 GW of solar capacity in the second quarter (Q2) of 2021, according to the latest numbers released by the Federal Network Agency Bundesnetzagentur. In a quarter-over-quarter comparison, solar ...
Delhi's Shyama Prasad Mukherjee College has decided to install a 120 kW rooftop solar system atop its building. The college recently signed an agreement with HFM Solar for the project ...
Total solar installations in India have crossed the 35 GW mark, according to Mercom's India Solar Project Tracker. The country has a goal of reaching 100 GW of solar capacity ...
India remained the third largest solar photovoltaic (PV) market in the first quarter (Q1) of 2019. For the second quarter in a row, the United States was the second largest ...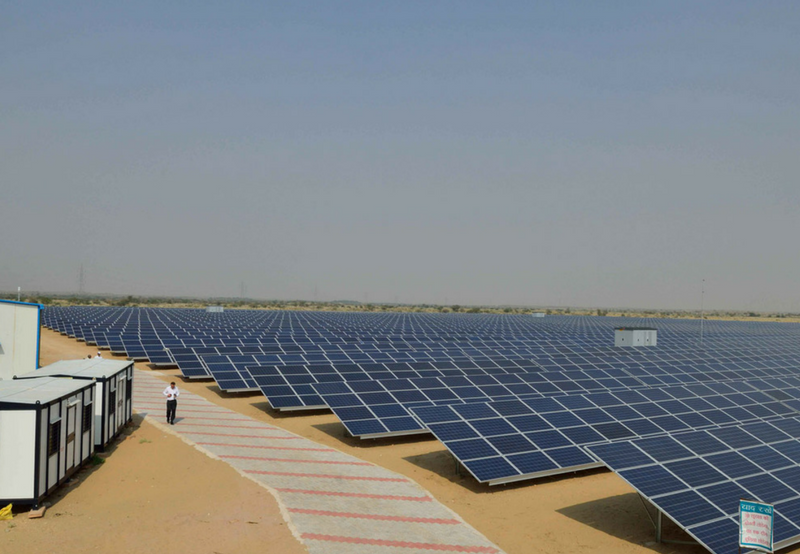 India was the third largest solar market behind China and the United States with 8.3 GW of solar PV capacity installed in 2018. Japan and Germany were the fourth and ...
China added 34.5 GW of solar PV capacity in the first three quarters of 2018. This takes China's total installed solar PV capacity to 164.74 GW, of which 117.9 GW ...
BSES, Delhi's major distribution company (DISCOM), announced that it has installed more than 1,000 solar rooftop connections with a sanctioned solar load of over 40 MW. According to BSES, the ...
Azure Power, an independent solar power producer, commissioned a 100 MW grid-connected solar photovoltaic (PV) project in Telangana. The 100 MW grid-connected solar PV project is spread over an area ...